What is NITI Aayog?
NITI (National Institution for Transforming India) Aayog serves as the apex public policy think tank of the Government of India, and the nodal agency tasked with catalyzing economic development.
NITI Aayog is also responsible for fostering cooperative federalism through the involvement of State Governments of India in the economic policy-making process using a bottom-up approach.
It was established in 2015 to replace the Planning Commission which followed a top-down model.
NITI Aayog members: Prime Minister as the Chairperson, Vice chairman, Ex-officio members, Special invitees, Full-time members, Chief Executive Officer and Governing council.

Governing Council consists of Chief Ministers of all the States and Union territories with Legislatures and lieutenant governors of Union Territories (except Delhi and Puducherry).
Difference between NITI Aayog and Planning Commission
| | | |
| --- | --- | --- |
| Principles | NITI Aayog | PC |
| Approach | Bottom up | Top down |
| Finance | Only think tank | Did financing too |
| States | Cooperative federalism and competitive federalism, release indices (E.g.: Composite water management index) | Only representation of states, that too not in Planning Commission |
| Schemes implementation | Flexible. Eg- Aspirational Districts programme | One size fits all approach |
| Planning | Only macro level. Micro level left to states | Both macro and micro level |
| Structure | Less permanent members. Everyone expert in their own field. E.g.: Vivek Debroy, economist; V K Saraswat, DRDO chairman | More permanent members |
| design | National agenda and cooperative federalism | Five Year Plans |
| | | |
NITI Aayog objectives
To achieve SDG and enhance cooperative federalism.
evolve shared vision of national development.
design long term policy and program framework and initiatives
focus on tech upgradation and capacity building.
monitor and evaluate implementation of programs.
create a knowledge, innovation and entrepreneurial system.
NITI Aayog achievements
For Innovations: Atal Innovation Mission, Atal tinkering labs etc.
Agriculture: Modern land leasing law, suggests to make farmers agripreneurs in its Strategy for New India@75
Education, Health and water management: SATH-E, Composite Water Management Index
Left wing extremism states: Aspirational districts program.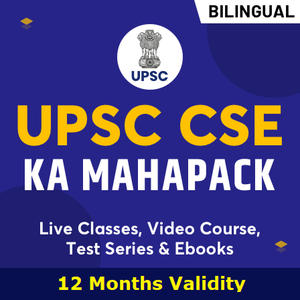 NITI Aayog issues
The Aayog has been criticized by many for showing bias nature in favour of govt.
Don't have the capacity to independently evaluate Govt programme.
Many Chief Ministers, in the past has refused to meet the Aayog as it has no power to grant money.
Bibek Debroy, one of the permanent member of NITI, has himself criticized the body for not having clear functions.
Being an extra-constitutional body, it is similar to Planning Commission as both are not accountable to Parliament.
Read UPSC favourite topics