Climate Transparency Report 2021: Relevance
GS 3: Conservation, environmental pollution and degradation, environmental impact assessment.
Climate Transparency Report 2021: Context
Recently,  Climate Transparency Report released by Climate Transparency to provide a comprehensive overview of G20 countries on their journey towards a net-zero emissions economy.
Climate Transparency Report 2021: Key points
The report draws on the latest emissions data and covers 100 indicators on decarbonisation, climate policies, finance and vulnerability to the impacts of climate change.
The review is based on 100 indicators for adaptation, mitigation and finance and aims to make good practices and gaps transparent.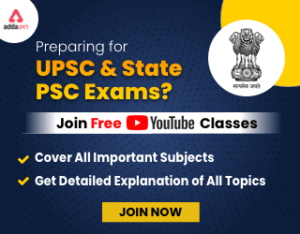 Climate Transparency Report 2021: Key findings
Canada, France, EU and Germany are identified as 'current leaders' of the green recovery.
Non-OECD G20 members face greater challenges to rebuild after multiple crises, having to grapple with chronic problems and inequalities such as access to funds, debt constraints and extreme poverty.
Global warming will reach or exceed 1.5°C in the early 2030s in nearly all emissions scenarios considered by IPCC AR6.
G20 emission
G20 is responsible for around 75% of global greenhouse gases (GHGs) including land use change and forestry.
The combined mitigation effect of Nationally Determined Contribution (NDC) targets assessed by April 2021 is not sufficient and will lead to warming of 2.4°C by the end of the century.
The UK is the only G20 member with a domestic target that aligns with a 1.5°C modelled domestic pathway in 2030.
Fossil Fuels
The G20 has continued to pour money into the fossil fuel industry, with a total of USD 298bn committed in subsidies from January 2020 to August 2021, which is almost equal to the G20's total green recovery allocation of USD 300bn.
Energy sector
CO2 emissions from the energy sector make up 78% of all GHG emissions (including land use change and forestry), with the highest proportion coming from the power sector.
Net Zero targets
Canada, the EU, France, Germany, Japan, South Korea and the UK – together accounting for 14% of global GHGs – have enshrined their target in law.
Climate Transparency Report 2021 India
On the other hand, Australia, India, Mexico, Russia, Saudi Arabia, Turkey have not announced any target till now.
Ambition Gap
The Ambition gap is the gap between the NDC and the 1.5°C compatible range as modelled by the 1.5°C National Pathways Explorer.
CAT rating
The CAT rating here is a new, overall rating that combines several separately rated elements of policies and actions, domestic and internationally supported targets, 'fair-share' target and contribution to climate finance.
World Social Protection Report 2020-22
Climate Transparency Report 2021: Suggestions
G20 members that have not yet done so need to adopt mid-century net zero targets that are embedded in law.
G20 members that are still supporting fossil fuel industries need to redirect subsidies towards sector transformation and investments in renewable energy and other green sectors.
Power: Further stimulate and scale up growth in renewables whilst committing to a rapid phase-out of fossil fuels.
Transport: Introduce policies and measures aimed at fuel switching to low-carbon fuels, mass electrification and modal shifting. Sales of internal combustion engine (ICEs) vehicles should be banned by 2035 to limit temperatures to 1.5°C.8
Agriculture: Global deforestation needs to be halted and changed to net zero CO2 removals by around 2030

Methane emissions (mainly enteric fermentation) need to decline by 10% by 2030 and by 35% by 2050 (from 2010 levels). Nitrous oxide emissions (mainly from fertilisers and manure) need to be reduced by 10% by 2030 and by 20% by 2050 (from 2010 levels).
About climate transparency partnership
Climate Transparency is a global partnership with a shared mission to stimulate a "race to the top" in climate action in G20 countries through enhanced transparency.
About climate transparency countries
AMERICAS: Argentina, Brazil, Canada, Mexico, The United States.
EUROPE:  European Union, France, Germany, Italy, Russia, The United Kingdom, Turkey.
AFRICA AND MIDDLE EAST: Saudi Arabia, South Africa.
ASIA: Australia, China, India, Indonesia, Japan, South Korea.
NON-G20 COUNTRIES:  Colombia, Nigeria, Philippines.