Relevance
GS 2: Effect of policies and politics of developed and developing countries on India's interests, Indian diaspora.
Context
Recently, China has opened a new rail line linking Chengdu (China) with India Ocean via Yangon port (Myanmar).
Key points
It is an important development as this trade corridor is China's first mission to link western China with the Indian Ocean.
The first shipments on this newly-launched railway line from the Myanmar border to the key commercial hub of Chengdu in western China were delivered recently.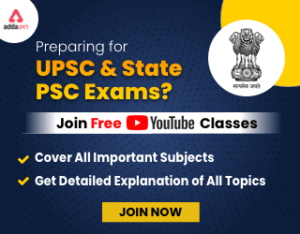 About the trade corridor
The transport corridor involves a sea-road-rail link.

Goods from Singapore reached Yangon Port, arriving by ship through the Andaman Sea of the north-eastern Indian Ocean.
The goods were then transported by road to Lincang on the Chinese side of the Myanmar-China border in Yunnan province.
The new railway line that runs from the border town of Lincang to Chengdu completes the corridor.

Transportation time on the railway line from the Myanmar border to Chengdu takes three days.
It is expected to become the lifeblood of international trade for China and Myanmar, while providing a source of income for Myanmar's military regime
It is a one-way route and saves around 20-22 days journey.
China also has plans to develop another port in Kyaukphyu in the Rakhine state, including a proposed railway line from Yunnan directly to the port.

Here, however, the progress there has been stalled by unrest in Myanmar.
Greater Male Connectivity Project
Gwadar port
Gwadar port in Pakistan is another key outlet to the Indian Ocean for China that bypasses the Malacca Straits.
Gwadar is being developed as part of the China Pakistan Economic Corridor (CPEC) to the far western Xinjiang region.
It too suffers from slow progress amid concerns over security.
The costs and logistics through CPEC are less favourable than the Myanmar route with the opening of the rail transport channel from the Myanmar border right to western China's biggest commercial hub, Chengdu.
Implication
The project emboldens the string of pearls policy by China to contain India.
Moreover, increasing Chinese presence in Indian Ocean is considered as a message to the Indian counterparts to not get too much involved in the South China Sea and be 'wise' while dealing with the QUAD.