Relevance
GS Paper 2: International Relations: India and its neighbourhood- relations.
Context
In a letter, India has sought Maldivian government action on persons behind media reports and social media posts "attacking the dignity" of its resident diplomats, while seeking greater security for the officials.
Cooperation between India-Maldives
Geo-strategic cooperation

Both are partners in Important regional (like SAARC AND SASEC) and international groupings (Various UN organizations and other groupings).
Maldives is an important part of India's Neighbourhood-first policy and its aspiration to become a dominant global player in world affairs.
Similarly, Maldives also follows 'India first policy', showing importance of India in its

Toll gate in Indian Ocean region (IOC): Given the strategic location of the Maldives, it acts as a toll gate in the IOC, hence very important for securing India's geostrategic and economic interests.

Nearly 50% of India's external trade and 80% of its energy imports transit these sea lanes of communications (SLOCs) in the Arabian Sea.

Economic cooperation:

Tourism sector: contributes to major portion of Maldives economy. In this context, a large portion of tourists are from India, hence boosting Maldives economy.
Indian citizens participate in the Maldivian workforce and contributes to the economy.
Medical tourism: From Maldives to India, especially in super-speciality healthcare sector due to liberal visa regime offered by India.

Defence cooperation:

Training of Maldivian National Defence Force (MNDF): provided by India, meeting around 70% of their defence training requirements.
Operation Cactus, 1988: India deployed its military on the request of Maldives government for successfully thwarting coup attempt by rebels.
'Ekuverin': a joint military exercise between India and Maldives.

India as a 'Net Security Provider' in the region: Maldives is a very important part of many Indian initiatives like SAGAR initiative, Mausam Initiative, etc. directed towards achieving its goal of becoming net security provider in the region.
Cultural affinity: People from both the countries share many common traditions, cultural practices and religious beliefs, helping people to connect.

India provides opportunities to students from Maldives in its various prestigious education institutions.

Disaster Management:

Tsunami 2004: India was the first country to respond to help Maldives counter this disaster.
Operation NEER: Under it, India immediately rushed bottled drinking water to Malé utilising Air Force aircraft and Navy ships during 2014 male water crisis.
COVID-19 Crisis: India provided essential medical supplies during the times of need and later also supplied Vaccines under its 'Vaccine Maitri Initiative'.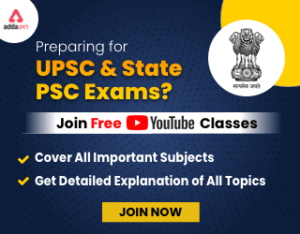 Get free video for UPSC CSE preparation and make your dream of becoming an IAS/IPS/IRS a reality
Friction areas in the relation
India Out campaign: by opposition party (under previous president Abdulla Yameen) against New Delhi's massive developmental funding for creating physical, social and community infrastructure in Maldives.
Frequent political instability and opposition parties playing India card: to win political brownie points in the elections, could cause damage to India's interests in the region.
China factor: Rising influence of Chine in Indian ocean region is a matter of concern for India. In this context China's growing presence in the Maldives threatens India's geo-political interests in the region.

The Maldives has emerged as an important 'pearl' in China's "String of Pearls" construct in South Asia.

Terrorism and Radicalization of youth: Growing radicalization in the world has also affected youths of the Maldives. There has been growing instances of Maldivian nationals joining ISIS and Pakistan-based madrassas and jihadist groups.
Socio-economic uncertainty in the backdrop of political instability: has acted as a fuel for disheartened youth and driven them towards terrorist activities.
PM Formalization of Micro Food Processing Enterprises (PM-FME)
Way forward
Continue to follow non-interference policy in the internal matters: like it did in the previous presidential election, will help in further strengthening trust among people of Maldives towards India.
Cooperate on global issues: Issues like Climate Change, of which both Maldives and India are facing major existential challenge and Terrorism which threatens internal peace and security. On such issue both countries should continue to work together for ensuring a peaceful and sustainable future.
India should continue to work for a more prosperous, stable, peaceful and sustainable Maldives.
Use of diaspora and cultural aspects: like films, music, and people to people contacts should be employed by India to strengthen its relations with