Battery Swapping Scheme: Relevance
GS 3: Infrastructure: Energy, Ports, Roads, Airports, Railways etc.
Electric Vehicle UPSC: Context
Union budget 2022 has proposed a new policy to promote battery swapping technology to boost the Electric Vehicle (EV) industry, and therefore meet the decarbonisation goals of India.
What is battery swapping?
Battery swapping is a service that allows EV drivers to replace depleted battery blocks for freshly charged ones at swap stations.
The basic idea of battery swapping is the same as having an electronic device that can be fitted with fresh batteries for continuous use (like a remote) as opposed to having to charge it each time (like a mobile phone).
Battery swapping technology is seen as a convenient option for EV owners to recharge their vehicles. It allows the owner to detach the battery from the vehicle and charge it remotely.
As of now, Indian customers do not have too many choices of electric vehicles which offer this technology.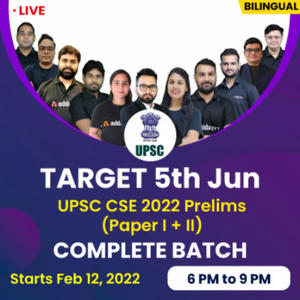 About Battery swapping scheme
The policy will initially focus on battery swap services for electric scooters, motorcycles, and three-wheeled auto rickshaws to give a boost to sectors like last-mile delivery and ridesharing.
The government is likely to offer EV owners an incentive of up to 20% of the total subscription or lease cost of the battery, and this will be in addition to what they already get for buying clean vehicles.
The government will also define battery design and charging standards for companies that want to set up swap stations to ensure the batteries can be used across EV models of different automakers.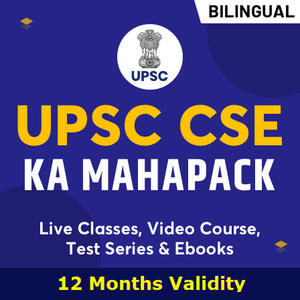 Benefits of battery swapping scheme
Increase in demand: With a sharp rise in electric two-wheeler manufacturers over the past few years, and the increase in EV adoption in the segment, the new policy would further consolidate India's EV infrastructure.
Develop EV infrastructure: Introducing the battery swapping policy and recognising battery or energy as a service will help develop EV infrastructure and increase the use of EVs in public transportation. It would also motivate businesses engaged in delivery and car aggregation businesses to incorporate EVs into their fleet.
Make EVs affordable: A battery is the most expensive part in an EV, and swapping allows companies to offer it as a service through lease or subscription models, bringing down the cost of owning and operating the vehicle
Address anxiety issue:  The introduction of the battery swapping could potentially address the range anxiety issue, which is one of the impediments to a mass-market transition from internal combustion engine-based vehicles to electric vehicles.
Improve air quality: It will prove to a giant leap for the nation in advocating introduction of cleaner propulsion technologies and will improve air quality and reduce consumption of conventional fossil fuels.
Also Read: