Economic Survey 2021-22: Relevance for UPSC Exam
GS Paper 3: Indian Economy– Issues relating to planning, mobilization of resources, growth, development and employment; Government Budgeting.
Also check:- UPSC CSE 2022 Official Notification Out! Download Now!
UPSC CSE 2022 Eligibility Criteria
Economic Survey 2021-22: Context
Recently, the Economic Survey 2021-22 was tabled by Finance Minister in the Parliament Budget Session 2022.
Economic Survey 2021-22 expects the GDP to grow by 9.2% this year and 8% to 8.5% in 2022-23.

Economic Survey also expressed concerns about the implications of hardening inflation and energy prices.

When compared to pre-pandemic levels, recovery is most significant in exports followed by government consumption and gross fixed capital formation.
UPSC CSE 2022 Eligibility Criteria
Economic Survey and Chief Economic Advisor | About, Roles and Responsibilities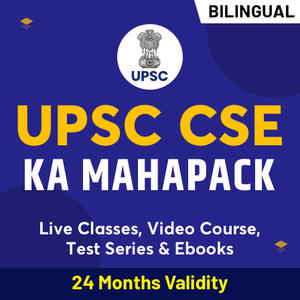 Economic Survey 2021-22 Highlights: Key Points
Economic Growth: Economic Survey 2021-22 expects the GDP to grow by 9.2% this year and 8% to 8.5% in 2022-23. This economic growth is based on the following assumptions-

There will be no further debilitating pandemic related economic disruption,
Monsoon will be normal,
Withdrawal of global liquidity by major central banks will be broadly orderly,
Oil prices will be in the range of US$70-$75/bbl, and
Global supply chain disruptions will steadily ease over the course of the year

Agriculture sector: Economic Survey 2021-22 says that agriculture is least hit by pandemic, sector to grow by 3.9% in 2021-22 after growing 3.6% the previous year.

Crop diversification towards oilseeds, pulses and horticulture needs to be given priority.

Industrial Sector: Industrial sector did go through a contraction and now it is about 4.1 per cent above pre-pandemic levels.
Service Sector: The segment of service sector that includes tourism, travel, and hotels is still 8.5 per cent below where it was before the pandemic. It is a sector that is still impacted.
Drivers of Economic growth: Economic Survey 2022 says that the Growth will be supported by-

Widespread vaccine coverage,
Gains from supply-side reforms and easing of regulations,
Robust export growth, and
Availability of fiscal space to ramp up capital spending.

Consumption: Government consumption has recovered well but the private consumption and segments such as travel, trade and hotels were yet to fully recover.

The stop-start nature of repeated pandemic waves makes it especially difficult for these sub-sectors to gather momentum.

Investment: Economic survey 2022 says that the country's investment to GDP ratio had hit 29.6% in 2021-22, the highest level in seven years.

This capital formation attributed is to the government's policy thrust on quickening the 'virtuous cycle of growth via capex and infrastructure spending'.
The year ahead is well poised for a pick-up in private sector investment with the financial system in a good position to provide support to the revival of the economy.

Risks to economic growth: Economic Survey acknowledges following risks to global economy-

New COVID-19 variant: Such as Omicron which is sweeping across the world.
Shortage of inputs such as semiconductors
Inflation: Economic Survey acknowledges the inflation jumping up in most countries, and
Cycle of liquidity withdrawal being initiated by major central banks.

Start-up Capital: According to the Economic Survey 2021-22, Delhi has replaced Bengaluru as the startup capital of India as the national capital added over 5,000 startups between April 2019 and December 2021.

With a total of 11,308 startups, Maharashtra has the highest number of recognised startups in the country.

MGNAREGA Job demand: An analysis of the latest data on demand for work under MGNREGS suggests the following trends in the rural labour market-

MGNREGS employment peaked during the nation-wide lockdown in 2020
The demand for MGNREGS work has stabilised after the second Covid wave;
Aggregate MGNREGS employment is still higher than pre-pandemic level.

Rise in Tax and Non-tax Revenue: Economic survey 2021-22 reports that there has been a sharp increase in both tax as well as non-tax revenue.
Current Account: Economic Survey 2022 pointed out that a strong recovery was seen in imports, rendering India's net exports negative for the first half of the year, from a surplus in 2020-21.

India has thus recorded a modest current account deficit of 0.2% in the first half, but robust capital flows in the form of continued inflow of foreign investment were sufficient to finance it.
Download Economic Survey 2021-22 pdf, here 
Also check:- UPSC CSE 2022 Official Notification Out! Download Now!
UPSC CSE 2022 Eligibility Criteria
Economic Survey and Chief Economic Advisor | About, Roles and Responsibilities