Economic Survey and Chief Economic Advisor- Relevance for UPSC Blog
GS Paper 2: Indian Constitution- Structure, organization and functioning of the Executive and the Judiciary Ministries and Departments of the Government.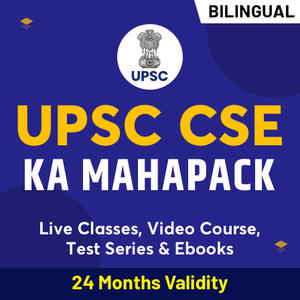 Economic Survey and Chief Economic Advisor- Context
Recently, the Union Government announced the appointment of Dr. V Anantha Nageswaran as its Chief Economic Advisor (CEA).
Economic Survey is presented by the Chief Economic Advisor (CEA) each year on the eve of the Union Budget.
Davos Summit 2022 | World Economic Forum's Davos Agenda 2022
Chief Economic Advisor (CEA)- Key details about Dr. V Anantha Nageswaran
About: V Anantha Nageswaran has been an author, teacher and consultant and has taught at several business schools and institutes of management in India and in Singapore
Education: He holds a Post-Graduate Diploma in Management from the Indian Institute of Management, Ahmedabad, and a doctoral degree from the University of Massachusetts in Amherst.
Work Experience: Nageswaran was the Dean of the IFMR Graduate School of Business and a Visiting Professor of Economics at Krea University.

He has also been a part-time member of the Economic Advisory Council to the Prime Minister from 2019 to 2021.

Literary Contributions: Nageswaran has authored several books. He also co-authored Can India grow? and The Rise of Finance: Causes, Consequences and Cures.
Chief Economic Advisor (CEA)- Key Points
About: Chief Economic Advisor (CEA) is a post-government of India, responsible for advising the Government of India on matters related to finance, commerce, trade, economy.
Institutional Structure: The CEA heads the Economic Division under the Department of Economic Affairs (DEA), Ministry of Finance.

The post of CEA is equivalent to Secretary in India.
Chief Economic Advisor (CEA) reports directly to the Union Minister of Finance.

Tenure: CEA has no security of tenure.
Appointing Authority: Chief Economic Advisor (CEA) is appointed by the Appointment Committee headed by the Prime Minister of India.
Nature of Recommendations: Decisions of the Chief Economic Advisor (CEA) are only recommendatory in nature and not binding on the government.
Legal Status: The Office of Chief Economic Advisor (CEA) is neither constitutional nor statutory.
Chief Economic Advisor- Roles and Responsibilities
CEA is responsible for bringing the Economic Survey each year which is basically an economic report card of the Union Government.
CEA is also the ex-cadre controlling authority of the Indian Economic Services (IES).
Other key responsibilities include-

Economic policy inputs on industrial development.
Rendering advice relating to formulation of Industrial Policy, Foreign Trade Policy with respect to the industrial sector in general with thrust on manufacturing, issues relating to bilateral and multilateral trade, as well as taxes and duties related to the industry, including but not restricted to safeguard and anti-dumping duties.
Analysis of trends of industrial production and growth.
Examination of multilateral and bilateral issues and processing Policy Notes with economic implications referred to the Office.
Planning and Gender Budgeting on behalf of the Department of Industrial Policy and Promotion.
Also Read: