Relevance
GS 3: Environmental pollution and degradation
Context
NITI Aayog and World Resources Institute (WRI), India, jointly launched the 'Forum for Decarbonizing Transport Project' in India as part of the NDC-Transport Initiative for Asia (NDC-TIA) project.
Key points
The project aims to chart out the transport decarbonisation plan 2021 and bring down the peak level of GHG (Green House Gas) emissions from transport sector in Asia that results in problems like congestion and air pollution.
The NDC-TIA India component focuses on developing a coherent strategy of effective policies and the formation of a multi-stakeholder platform for decarbonizing transport in the country.
Through this forum, the WRI India, NITI Aayog and other project partners, will work in close coordination to formulate strategies and develop appropriate business models to accelerate electric mobility in India. 
The Forum for Decarbonizing Transport will also provide a platform to initiate dialogues for the development of uniform policies and help achieve specific results in reducing emissions from the transport sector.
It will bring together CEOs, researchers, academics, multilateral agencies, financial institutions as well as the Central and state government on a common platform.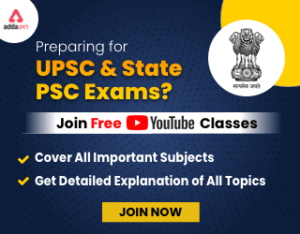 What is decarbonization of economy?
It is an economy based on low-carbon power sources that has a minimal output of GHG emissions into the atmosphere, specifically carbon dioxide.
Why Forum for Decarbonizing Transport is needed in India?
In India transport sector is the third most CO2 emitting
Also, within the transport sector, road transport contributes to more than 90% of the total CO2 emissions.
These reasons make decarbonization of transport sector imperative.
India and the Decarbonising Transport initiative
Government has announced various measures to achieve the objective of Decarbonization of economy. Some of them are

Adoption of electric vehicles (EVs).
Switching to renewable based energy.
Social security schemes like UJJWALA.
Promotion of walking, cycling and public transport.
Vehicle Scrappage Policy to stop plying of the older vehicles on road.
What is NDC-TIA?
The NDC Transport Initiative for Asia (TIA 2020-2023) is a joint programme of seven organisations that will engage China, India, and Vietnam in promoting a comprehensive approach to decarbonizing transport in their respective countries.
The project is part of the International Climate Initiative (IKI).
NITI Aayog is the implementing partner for the India component of the project.