"UPSC News Diary Today" is every day published in the evening between 6-7 PM and contains all current affairs articles from the day on a single platform. "UPSC News Diary Today" covers various topics from UPSC Syllabus and is very helpful and time managing for UPSC Aspirants. The framing of this daily current affairs compilation article is easy to read and understandable also.
In the "UPSC News Diary Today" article, we focus on both UPSC Preliminary and Mains exam-oriented current affairs & prepare a gist of daily important news articles from leading National Newspapers, PIB, and other various official sources.
Mahakavi Bharatiyar
Why in news?
While inaugurating Kartavya Path, PM Modi proudly quoted verses from a patriotic poem(pArukkuLLE nalla nADu engaL bhArata nADu) of Tamil poet, freedom fighter and journalist Subramania Bharathi, popularly known as Bharathiar.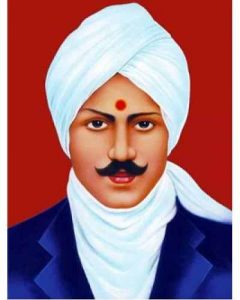 Know about Mahakavi Bharatiyar/Subramaniya Bharathiyar
Subramaniya Bharathi was a poet, freedom fighter and social reformer from Tamil Nadu.
He is known as Mahakavi Bharathiyar and the laudatory epithet Mahakavi means a great poet.
His songs on nationalism and freedom of India helped to rally the masses to support the Indian Independence Movement in Tamil Nadu.
Subramaniya Bharathiyar was born on 11th December 1882 and died on 11th September 1921.
Most part of his compositions are classifiable as short lyrical outpourings on patriotic, devotional and mystic themes.
Bharathi was essentially a lyrical poet. "Kannan Pattu" "Nilavum Vanminum Katrum" "Panchali Sabatam" "Kuyil Pattu" are examples of Bharathi's great poetic output.
Section 66A
Why in news?
The Supreme Court recently expressed "serious concern" over states continuing to register FIRs for offences under Section 66A of the Information Technology Act despite the court holding it unconstitutional in 2015.
When & why was Section 66A declared Unconstitutional?
On March 24, 2015, in the case Shreya Singhal v. Union of India, the Supreme Court struck down Section 66A of the Information Technology Act, 2000 in its entirety, and ruled that it was violative of Article 19(1)(a).
The court ruled that "it is clear that Section 66A arbitrarily, excessively and disproportionately invades the right of free speech and upsets the balance between such right and the reasonable restrictions that may be imposed on such right".
Queen Elizabeth II
Why in news?
Queen Elizabeth II, the UK's longest-serving monarch, has passed away after reigning for 70 years.
Key Facts
The Queen was born Elizabeth Alexandra Mary Windsor, in Mayfair, London, on 21 April 1926. Prince Philip, Duke of Edinburgh, was the husband of Queen Elizabeth II and served as the consort of the British monarch from her accession as queen on 6 February 1952 until his death in 2021.
The Queen came to the throne in 1952 and witnessed enormous social change.
Queen Elizabeth II's tenure as head of state spanned post-war austerity, the transition from empire to Commonwealth, the end of the Cold War and the UK's entry into – and withdrawal from – the European Union.
Her reign spanned 15 Prime Ministers starting with Winston Churchill and including Ms Truss. She held weekly audiences with her Prime Minister throughout her reign.
Pradhan Mantri TB Mukt Bharat Abhiyaan
Why in news?
President Droupadi Murmu to launch Pradhan Mantri TB Mukt Bharat Abhiyaan today to reinvigorate the mission of TB elimination.
Key Facts
The Pradhan Mantri TB Mukt Bharat Abhiyaan has been envisioned to bring together all community stakeholders to support those on TB treatment and accelerate the country's progress towards TB elimination.
Hon'ble President will also launch the Ni-kshay Mitra initiative which forms a vital component of the Abhiyaan.
The Ni-kshay Mitra portal provides a platform for donors to provide various forms of support to those undergoing TB treatment.
The three pronged support includes nutritional, additional diagnostic, and vocational support.
The donors, called Ni-kshay Mitras, could be a wide range of stakeholders from elected representatives, political parties, to corporates, NGOs, and individuals.
The launch event aims to highlight the need for a societal approach that brings together people from all backgrounds into a Jan Andolan to achieve the ambitious target of eliminating TB from the country by 2025.
Pradhan Mantri TB Mukt Bharat Abhiyaan is a step towards garnering community support towards a patient-centric health system.
Katchal island
Why in news?
Katchal island has lost more than 90 per cent of its mangrove cover over two decades, US space agency NASA revealed through satellite images on August 8.
Key points about Katchal island
The island in the Nicobar archipelago was severely hit by the 2004 tsunami over the Indian Ocean, after which the land subsided by 3 m and submerged many mangrove ecosystems, NASA's Earth Observatory noted.
Originally known as Tihunya, the Katchalis in the ancient times werecalled Payus and the island was ruled by Queen Changa.
Queen Changa was a devout Hindu who had built a temple in Katchal. Later she embraced Christianity. Although 90 per cent of the people in Katchal are Christians, the tribals in Katchal maintain their own traditional lifestyle.
Coconuts, pigs, rituals and festivals arewhat their life is all about.
Parboiled Rice
Why in news?
The Union government on August 11 agreed to procure 0.8 million tonnes of parboiled rice from Telangana, amid low paddy acreage across the country this kharif season.
Earlier this year, the Centre had refused to buy parboiled rice from the state due to huge stocks with the Food Corporation of India, leading to protests from growers and political leaders in the state, a major producer of this variety, and the national capital.
What is parboiled rice?
The dictionary meaning of 'parboil' is 'partly cooked by boiling'.
Parboiling of rice is not a new practice, and has been followed in India since ancient times. However, there is no specific definition of parboiled rice of the Food Corporation of India or the Food Ministry.
Today, there are several processes for parboiling rice. For example, the Central Food Technological Research Institute (CFTRI), Mysuru, uses a method in which the paddy is soaked in hot water for three hours, in contrast to the more common method in which paddy is soaked for 8 hours.
The Paddy Processing Research Centre (PPRC), Thanjavur follows a method known as the chromate soaking process. It uses chromate, a family of salt in which the anion contains both chromium and oxygen, which removes the odour from the wet rice.
COVID-19: A Workplace Risk
What does this classification mean?
Recognition of covid-19 as a workplace or occupational disease acknowledges the fact that workers in certain professions, such as healthcare and sanitation, are at greater risk of contracting the infection.
Countries consider occupational diseases when drafting labour laws. Identifying which sectors are prone to certain illnesses help leaders draft specific regulations to prevent them, and provide financial and social support to workers.
Do countries officially recognise covid-19 as an occupational disease?
Since the start of the pandemic, several countries including Australia, China, Canada and France have made the classification.
On August 15 this year, trade unions in the UK urged the government to do the same.
The World Health Organization and the International Labour Organization say that both covid-19 and long covid—lingering health effects after the infection recedes—should be seen as occupational diseases.
In India, however, experts say that such a measure is unlikely to come soon, given that several sectors depend on informal workers.
India-UAE MoU on Education
India-UAE MoU on Education- Relevance for UPSC Exam
GS Paper 2: International Relations- Bilateral, regional and global groupings and agreements involving India and/or affecting India's interests.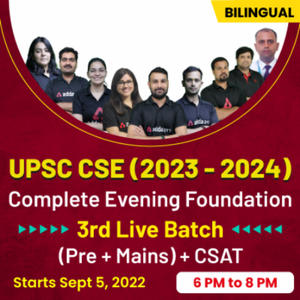 India-UAE MoU on Education in News
Recently, Union Cabinet has approved to sign a MoU between the Ministry of Education, Government of India and the Ministry of Education of the Government of United Arab Emirates on cooperation in the field of Education.
India-UAE MoU on Education
Background of India-UAE MoU on Education

An MoU was signed in 2015 with UAE in the field of Education which expired in 2018.
In 2019, at a meeting between Education Ministers of the two countries, UAE side proposed to sign a new MoU.

About: The new India-UAE MoU incorporates changes brought in by the National Education Policy (NEP) 2020 in India's education ecosystem.
Key Objective: Objective of the India-UAE MoU on Education is to further strengthen our ongoing educational collaboration between India and UAE and widen the scope of our engagements.
Mandate: India-UAE MoU on Education aims to-

Promote Exchange of Information Education, Capacity Development of Technical and vocational Education and Training (TVET) teaching staff,
Facilitation of academic collaboration between Higher Education Institutions in both the countries for offering Twinning,
Joint Degree and Dual Degree Programmes and any such other areas agreed upon.
India-UAE MoU on Education
The new MoU incorporates changes brought in by the National Education Policy 2020 in India's education ecosystem.
India-UAE MoU on Education will rejuvenate educational cooperation and increase academic mobility between India and UAE besides facilitating exchange information in order to promote mutual recognition of these qualifications.

It also covers cooperation in TVET as UAE is a major work destination for Indians.

India-UAE MoU on Education will be valid for a period of five years from the date of signing and will be automatically renewable with the consent of both parties.

Once signed, this MoU shall supersede the earlier MoU signed with UAE in 2015, which will then cease to have effect.
Key points About NEP-2020
It is the third education policy of our country. The earlier two was launched in 1968 and 1986.

This national policy came after a gap of 34 years.

It is based on the recommendations of Kasturirangan committee.
It renames the Ministry of Human Resource Development to Ministry of Education.
It proposes a 5+3+3+4 curricular and pedagogical structure.
| | | | |
| --- | --- | --- | --- |
| Stages | Years | Class | Features |
| Foundational | 3-8 | 3 years of pre-primary and 1-2 | Flexible, multi-level, activity-based learning |
| Preparatory | 9-11 | 3-5 | Light textbooks, more formal but interactive classroom learning |
| Middle | 12-14 | 6-8 | Introduction of subject teachers for learning of more abstract concepts, experimental learning |
| Secondary | 15-18 | 9-12 | Reading in-depth, critical thinking, greater attention to life aspirations |
Implementation of NEP-2020
There will be an apex body called Higher Education Commission of India (HECI), which will resolve disputes among the following bodies.
| | |
| --- | --- |
| Bodies | Features |
| NHERA (National Higher Education Regulatory Authority) | Light but tight regulation |
| NAC (National Accreditation Commission) | Meta-accrediting agency |
| HEGC (Higher Education Grants Council) | Responsible for funding |
| GEC (General Education Council) | frame expected learning outcomes for higher education programmes. |
India-UAE CEPA | India-UAE Signed Comprehensive Economic Partnership Agreement
CoE – SURVEI standardizes Drone images for land Survey
CoE – SURVEI standardizes Drone images for land Survey- Relevance for UPSC Exam
General Studies II- Governance, Transparency & Accountability, Citizens Charters.
In News
The Centre of Excellence on Satellite and Unmanned Remote Vehicle Initiative (CoE-SURVEI) has developed Artificial Intelligence-based software which can automatically detect change on the ground, including unauthorized constructions and encroachments in a time series using satellite imagery.
CoE-SURVEI
The CoE-SURVEI, established by Directorate General Defence Estates at National Institute of Defense Estates Management, leverages the latest technologies in survey viz. satellite imagery, drone imagery and geo-spatial tools for effective land management and urban planning.
This change detection software has been developed by CoE-SURVEI in collaboration with knowledge partner Bhabha Atomic Research Centre (BARC), Visakhapatnam.
Presently, the tool uses National Remote Sensing Centre (NRSC) Cartosat-3 imagery with trained software.
The changes are detected by analyzing satellite imagery of different time periods.
Where is it used?
The application has been used by CoE in 62 Cantonments and a comparison has been done with the ground position in a recent period.
The software facilitates better control of unauthorized activities, ensures accountability of field staff and helps in reducing corrupt practices.
The CoE-SURVEI has also developed tools for vacant land analysis and 3D image analysis of hill cantonments.
Centre of Excellence in Land Survey in National Institute
The prime objective of the Centre of Excellence in Land Survey in the National Institute of Defense Estates Management (NIDEM) is to train Government officers in emerging survey technologies like drone (/topic/drone) surveys and satellite imagery (/topic/satellite imagery) based surveys.
Nowadays real-time monitoring systems based on digital photogrammetric techniques, high-resolution satellite imagery, airborne and terrestrial laser scanner devices can give a set of powerful tools for geometric surveying and modelling. The Centre of Excellence is focused on such new techniques of the survey.
All steps will be taken to bring the Centre of Excellence into the national arena to become a premier Training Centre for Survey in latest techniques.
Mandatory requirements for Packaged Commodities
Mandatory requirements for Packaged Commodities- Relevance for UPSC Exam
General Studies III- Food Processing & Related Industries in India.
In News
The Department of Consumer Affairs, Legal Metrology Division has notified a draft amendment to the Legal Metrology (Packaged Commodities) Rules 2011 making some compulsions.
The mandatory provisions under the Legal Metrology (Packaged Commodities) Rules, 2011
It is mandatory under the Rules, to ensure a number of declarations, such as the:
Name and address of the manufacturer/packer/importer.
Country of origin.
Common or generic name of the commodity.
Net quantity.
Month and year of manufacture.
Maximum Retail Price (MRP).
Consumer care information.
As a consumer-oriented policy, all pre-packaged commodities should also be inspected.
Rule 9(1)(a) provides that the declaration on the package must be legible and prominent.
The consumers' 'right to be informed' is violated when important declarations are not prominently displayed on the package.
What are the proposed amendments?
As many blended food and cosmetic products are sold on the market, the key constituents need to be mentioned on the product packaging.
Additionally, the front side of the package must contain the percentage of the composition of the unique selling proposition (USP).
Also, packages displaying key constituents must display a percentage of the content used to make the product.
The new amendments have suggested that at least two prime components should be declared on the package's front side along with the brand name.
Currently, manufacturers list the ingredients and nutritional information only on the back of the packaging.
This declaration must also include the percentage/quantity of the USPs of the product in the same font size as the declaration of the USPs. However, mechanical or electrical commodities are excluded from this sub-rule.
Discrepancies over Packaged Commodities
The Division has observed that many manufacturers/packagers/importers do not clearly label necessary declarations or prime constituents on the front of packaged commodities.
It is common for consumers to assume that brands' claims are accurate, but such claims are usually misleading.
Such disclosure is deemed essential in order to protect consumer rights.
The Consumer Right
Consumer right is an insight into what rights consumer holds when it comes to the seller who provides the goods.
The consumer rights in India are listed below:
(1) Right to Safety
Means right to be protected against the marketing of goods and services, which are hazardous to life and property.
The purchased goods and services should not only meet their immediate needs, but also fulfil long term interests.
Before purchasing, consumers should insist on the quality of the products as well as on the guarantee of the products and services. They should preferably purchase quality marked products such as ISI, AGMARK, etc.
(2) Right to be Informed
Means right to be informed about the quality, quantity, potency, purity, standard and price of goods so as to protect the consumer against unfair trade practices.
Consumer should insist on getting all the information about the product or service before making a choice or a decision.
This will enable him to act wisely and responsibly and also enable him to desist from falling prey to high pressure selling techniques.
(3) Right to Choose
Means right to be assured, wherever possible of access to variety of goods and services at competitive price. In case of monopolies, it means right to be assured of satisfactory quality and service at a fair price.
It also includes right to basic goods and services. This is because unrestricted right of the minority to choose can mean a denial for the majority of its fair share.
(4) Right to be Heard
Means that consumer's interests will receive due consideration at appropriate forums. It also includes right to be represented in various forums formed to consider the consumer's welfare.
(5) Right to Seek redressal
Means right to seek redressal against unfair trade practices or unscrupulous exploitation of consumers. It also includes right to fair settlement of the genuine grievances of the consumer.
Consumers must make complaint for their genuine grievances. Many a times their complaint may be of small value but its impact on the society as a whole may be very large.
(6) Right to Consumer Education
Means the right to acquire the knowledge and skill to be an informed consumer throughout life.
Ignorance of consumers, particularly of rural consumers, is mainly responsible for their exploitation.
India – Bangladesh Relations 2022
India – Bangladesh Relations 2022- Relevance for UPSC Exam
GS Paper 2: International Relations- India and its neighbourhood- relations.
India – Bangladesh Relations 2022 in News
Recently, H.E. Sheikh Hasina, Prime Minister of Bangladesh, paid a State Visit to India at the invitation of Prime Minister of India Shri Narendra Modi.
India – Bangladesh Relations 2022: Key Outcomes
Bangabandhu Sheikh Mujibur Rahman Student Scholarship: It was launched by PM Sheikh Hasina for 200 descendants of Indian Armed Forces personnel martyred and critically injured during the Liberation War of Bangladesh in 1971.
Both held discussions on bilateral cooperation areas, including political and security cooperation, defence, border management, trade and connectivity, water resources, power and energy, development cooperation, cultural and people-to-people links.

They also agreed to collaborate in new areas of cooperation, such as, environment, climate change, cyber security, ICT, space technology, green energy and blue economy.

Connectivity Cooperation: the two Leaders underscored the importance of implementing bilateral and sub-regional rail, road, and other connectivity initiatives. Both sides welcomed the ongoing bilateral initiatives, such as-

Conversion to dual-gauge of Tongi-Akhaura line,
Supply of railway rolling stock,
Capacity building for the personnel of Bangladesh Railway,
Sharing of IT solutions for improved services of Bangladesh Railway etc.

Border Management: Recognizing that peaceful management of India-Bangladesh border is a shared priority, the two Leaders directed the officials to expedite work to complete all pending developmental works within 150 yards of the Zero Line.

These include fencing starting with the Tripura sector with the objective of maintaining a tranquil and crime-free border.
Noting with satisfaction that the number of deaths due to incidents along the border has significantly reduced, both sides agreed to work towards bringing the number down to zero.
Both sides noted with appreciation the stepped up efforts by the two border guarding forces against smuggling of arms, narcotics and fake currency and to prevent trafficking, particularly of women and children.

Vehicle Connectivity: The two Leaders agreed to expedite efforts to improve bilateral and sub-regional connectivity through early operationalisation of the BBIN Motor Vehicle Agreement.

Bangladesh reiterated its eagerness to partner in the ongoing initiative of the India – Myanmar – Thailand trilateral highway project.

Economic Cooperation: The two Leaders welcomed the recent finalization of a Joint Feasibility Study which recommended that Comprehensive Economic Partnership Agreement (CEPA) will be beneficial for both countries.

They directed trade officials on both sides to start negotiations within the calendar year 2022 and to complete these at the earliest, in time for Bangladesh's final graduation from LDC status.

Key Announcements: The following were unveiled/announced/released during the visit:

Unveiling of Unit-I of Maitree Super Thermal Power Plant, Rampal, Bangladesh;
Inauguration of Rupsha railway bridge;
Announcement of signing of project management consultancy contracts for Khulna – Darshana railway line and Parbotipur – Kaunia railway line.
Presentation of the book containing translation of the historic '7th March Speech' of Bangabandhu Sheikh Mujibur Rahman in 23 Indian and 5 languages of other South Asian countries, by Prime Minister Sheikh Hasina to Prime Minister Narendra Modi.
Announcement regarding offer of 20 broad gauge locomotives to Bangladesh Railway on grant basis.
Announcement regarding supply of road construction equipment and machinery to Road and Highways Department, Government of Bangladesh.
Seven MoUs signed between India and Bangladesh
The following MoUs and Agreements were signed and exchanged during the visit:
MoU between the Ministry of Jal Shakti, Government of India and Ministry of Water Resources, Government of Bangladesh on Withdrawal of Water by India and Bangladesh from Common Border River Kushiyara;
MoU between the Ministry of Railways (Railway Board), Government of India and the Ministry of Railways, Government of Bangladesh on Training of Bangladesh Railway Personnel in India;
MoU between the Ministry of Railways (Railway Board), Government of India and the Ministry of Railways, Government of Bangladesh on Collaboration in IT systems such as FOIS and other IT Applications for Bangladesh Railway;
MoU on Scientific and Technological Cooperation between Council for Scientific & Industrial Research (CSIR), India and Bangladesh Council of Scientific & Industrial Research (BCSIR), Bangladesh;
MoU on Cooperation in the Areas of Space Technology between Newspace India Limited and Bangladesh Satellite Company Limited;
MoU between the Prasar Bharti and Bangladesh Television (BTV) on Cooperation in Broadcasting; &
MoU between the National Judicial Academy, India and the Supreme Court of Bangladesh on Training and Capacity Building Programme for Bangladesh Judicial Officers in India.
The Editorial Analysis- The Spirit of 1971
India-Bangladesh set for CEPA
India-Bangladesh set for CEPA- Relevance for UPSC Exam
General Studies II-Bilateral, Regional and Global Groupings and agreements involving India.
In News
India and Bangladesh will soon commence negotiations on a Bilateral Comprehensive Economic Partnership Agreement (CEPA).
Bilateral trade between India and Bangladesh
India is Bangladesh's second biggest trade partner, and its largest export market in Asia.
Despite Covid-19 related disruptions, bilateral trade grew at an unprecedented rate of almost 44 per cent from $10.78 billion in 2020-21 to $18.13 billion in 2021-22.
In 2021-22, Bangladesh has emerged as the largest trade partner for India in South Asia and the fourth largest destination for Indian exports worldwide.
India's main exports to Bangladesh are raw cotton, non-retail pure cotton yarn, and electricity, and its main imports from the country are pure vegetable oils, non-knit men's suits, and textile scraps.
What is CEPA?
The partnership agreement or cooperation agreement is more comprehensive than a Free Trade Agreement (FTA).
CECA/CEPA also looks into the regulatory aspect of trade and encompasses an agreement covering the regulatory issues.
CECA have the widest coverage. CEPA covers negotiation on the trade in services and investment and other areas of economic partnership.
It may even consider negotiation in areas such as trade facilitation and customs cooperation, competition, and IPR.
India has signed CEPAs with South Korea and Japan.
CEPA Objectives
While informal talks on CEPA have been happening since 2018, officials said that the pandemic has brought urgency.
Chinese investments were an initial trigger for India, but New Delhi and Dhaka want to step up the pace following the economic shock faced by the two economies.
The CEPA is likely to focus on trade in goods, services, and investment, with a key objective being the reduction of the trade gap between the two countries.
As Bangladesh prepares to graduate into a developing nation by 2026 — after which it may no longer qualify for trade benefits that it currently enjoys as a least-developed country — it is keen to clinch the CEPA in a year.
The Existing Frameworks
The current institutional frameworks for trade and investment include:
During the visit of Prime Minister Modi to Bangladesh in June 2015, the bilateral trade agreement between the two countries was renewed for a period of five years with a provision for auto renewal.
Under the provisions of the South Asian Free Trade Area (SAFTA), Bangladesh extends preferential tariffs to Indian exports of products outside the 'sensitive list' of 993 items.
In 2011, India announced duty-free, quota-free access to Bangladesh for all tariff lines except tobacco and alcohol.
An Agreement on Promotion and Protection of Investments has been in force since 2011.
Joint Interpretative Notes to the agreement were signed during the visit of the Indian Finance Minister to Bangladesh in October 2017.
To facilitate trade and transit through inland waterways, a Protocol on Inland Waterways Trade and Transit (PIWTT) has been in place since 1972. It was renewed in 2015.
Direct sea movement of containerized/ bulk/ dry cargo began after the signing of a Memorandum of Understanding (MoU) on Coastal Shipping in June 2015.
MoUs were signed in 2015 on the use of the Chittagong and Mongla Ports for Movement of Goods to and from India.
The MoU on Border Haats on the India-Bangladesh border was renewed in April 2017 during the visit of Prime Minister Hasina to India. Currently, four Border Haats — two each in Meghalaya (Kalaichar and Balat) and Tripura (Srinagar and Kamalasagar) — are functional.
Students can check the Types of Trade agreements from the link given below
Swachh Vayu Diwas
Swachh Vayu Diwas- Relevance for UPSC Exam
GS Paper 3: Environment- Conservation, environmental pollution and degradation.
Swachh Vayu Diwas in News
Recently, Union Ministry of Environment, Forest and Climate Change organized 3rd International Day of Clean Air for blue skies as 'Swachh Vayu Diwas ("Swachh Vayu Neel Gagan").
Swachh Vayu Diwas
About: 'Swachh Vayu Diwas ("Swachh Vayu Neel Gagan") aims to raise awareness and facilitate actions to improve air quality under National Clean Air Programme (NCAP).
Key Guidelines: During the event on Swachh Vayu Diwas, MoEFCC has released the following:

Guidelines on Capacity Building and Outreach programmes to be conducted at National, State and City level, help in mobilising stakeholders at all levels to promote actions to improve air quality.
Guidelines for release and utilization of funds under NCAP;
XV Finance Commission Operational guidelines for implementation of recommendations for air quality component
Best Practices and success stories of 8 cities under NCAP. These best practices help in adopting sustainable approaches by other cities for improvement of air quality.
International Day of Clean Air for blue skies 2022
About: United Nations General Assembly has designated 7th September as the "International Day of Clean Air for blue skies" with an aim to raise awareness and to promote actions to improve air quality.
Theme: International Day of Clean Air for blue skies 2022 theme is "The Air We Share".
Mandate: International Day of Clean Air for blue skies 2022 aims to raises awareness on the urgency of strengthening national action and regional collaboration to improve air quality.
Previous International Day of Clean Air for blue skies
First 'International Day of Clean Air For Blue Skies': The first event, with the theme "Clean Air for All," was held on September 7, 2020.
Second 'International Day of Clean Air For Blue Skies': The 2021 theme for the International Day of Clean Air for blue skies is "Healthy Air, Healthy Planet" which emphasizes the health aspects of air pollution, especially considering the COVID-19 pandemic.
National Clean Air Programme (NCAP)
About: National Clean Air Mission program (NCAP) was launched in 2019 to ensure Clean Air for All, healthy and productive life for citizens, and improve air quality in more than 100 cities through holistic approach.
Key Features: National Clean Air Programme aims at improving air quality by reducing Particulate Matter concentrations by 20-30% in 131 cities in the country. It includes-

123 Non-Attainment Cities (NAC) which exceed the National Ambient Air Quality Standards (NAAQS) for 5 consecutive years and
42 Million Plus Population Cities/Urban Agglomerations.
34 cities are common in both categories.

Monitoring: Reporting and monitoring of physical and financial progress of action plans is done through PRANA portal (Portal for Regulation of Air Pollution in Non-attainment Cities).
Key Achievements: 131 cities of the country have developed City Action Plans and Micro Action Plans to address various sources contributing to poor air quality such as vehicles, road dust, construction, industries, thermal power plants, burning of waste, Construction and Demolition Waste, etc.

There has been an overall improvement in Particulate Matter concentration in 95 cities including 20 cities conforming to the National Ambient Air Quality Standards in the year 2021-22 compared to 2017.
Tackling Air Pollution in Delhi: CAQM Policy to Tackle Air Pollution in Delhi