India-UAE CEPA: Relevance for UPSC Exam
Gs Paper 2: International Relations- Bilateral, regional and global groupings and agreements involving India and/or affecting India's interests.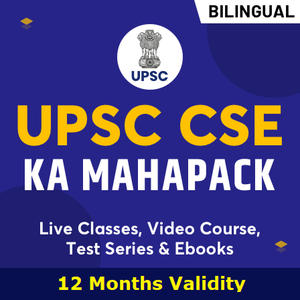 India-UAE CEPA: Context
Recently, India and United Arab Emirate (UAE) signed India-UAE CEPA after 88 days of negotiations.

India-UAE CEPA is expected to come into effect in about 60 days.

India UAE Comprehensive Economic Partnership Agreement (CEPA) is expected to be extremely beneficial for MSMEs, startups, farmers, traders and all sections of businesses.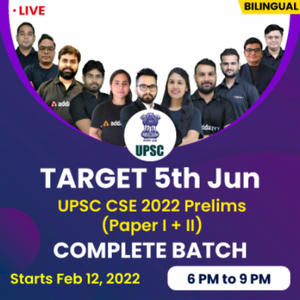 India-UAE CEPA: Key Features
Tariff Reduction: India-UAE FTA is set to reduce tariffs for 80 per cent of goods and give zero-duty access to 90 per cent of India's exports to the UAE.

Annual exports worth about $26 billion from India that currently attract a 5-per cent import duty in the UAE are set to benefit.

Scope: The India-UAE CEPA agreement covers areas including-

Goods,
Services,
Rules of origin,
Customs procedures,
Government procurement,
Intellectual property rights, and
E-commerce.

Rules of Origin: India-UAE CEPA includes robust rules of origin to protect both economies from misuse of the agreement by third countries, including a requirement of "melt and pour" for steel exports to qualify as domestically produced products from either country.
Safeguard Mechanism: The agreement also provides a permanent safeguard mechanism to protect businesses in both countries to prevent "any unnecessary or unwarranted surge in volumes of (imports) any particular product
Speedy Regulatory Approval for Medical Products: Under the India-UAE CEPA, the UAE agreed to facilitate market access and regulatory approval within 90 days for Indian pharmaceutical products and medical products.

This facility is available to the products that have been approved in developed jurisdictions such as the US, the UK, the EU, Canada and Australia.

Focus on Technology and Sustainability: Technology, digital trade and sustainability have a big focus in the New India-UAE partnership.
An MoU among APEDA, DP World & Al Dahra on the UAE side regarding the "Food Security Corridor Initiative" has been prepared, under which India will be able to play an important role in food security of the UAE.
India Israel Relations: India Israel FTA Soon
India-UAE CEPA: Expected Outcomes
Boost Bilateral Trade: India-UAE FTA is expected to boost annual bilateral trade to $100 billion within 5 years of its adoption, up from about $60 billion currently.
Benefit Labour-intensive sectors: India-UAE CEPA would boost the country's exports in a number of labour-oriented sectors.

These sectors would include gems and jewelry, textiles, leather, footwear, sports goods, engineering goods, and pharmaceuticals.

Employment Generation: India-UAE CEPA is likely to create an estimated 10 lakh jobs in India.
Strategic Advantage: the deepening of the relationship with the UAE would also help Indian exporters gain access to other West Asian countries, Africa and some parts of Europe.
Generate Employment Opportunities in the Technology sector: The India-UAE CEPA will open many new opportunities for Indians to work in UAE, including in fintech, ed-tech, green tech, automation and Artificial Intelligence.
Analysis of Sansad TV Discussion: India's FreeTrade Agreements(FTA's)
Analysis of Sansad TV Discussion: India's FreeTrade Agreements(FTA's)