"UPSC News Diary For Today" is every day published in the evening between 6-7 PM and contains all current affairs articles from the day on a single platform. "UPSC News Diary For Today" covers various topics from UPSC Syllabus and is very helpful and time managing for UPSC Aspirants. The framing of this daily current affairs compilation article is easy to read and understandable also.
In the "UPSC News Diary For Today" article, we focus on both UPSC Preliminary and Mains exam-oriented current affairs & prepare a gist of daily important news articles from leading National Newspapers, PIB, and other various official sources.
What is Ibn Batuta's "Rihala"?
Who was Ibn Battuta?
Ibn Battuta (1304-1369) was a Moroccan traveller. His account widens our understanding of the Sultanate with an Afro-Asian perspective.
He entered India through northwestern gateway, touched Indian soil in 1333 and left India in 1344.
He not only travelled extensively Indian territories but also held prominent position of Qazi of Delhi for long seven years under Muhammad bin Tughlaq.
What is Ibn Battuta's Rehla?
Ibn Battuta's Rehla throws valuable light on the judicial, political, military institutions, postal system, literati, court etiquettes, and agricultural produce (particular mention is made of mango and betel-leaf), trade, weights and measures, customs and manners during Muhammad bin Tughlaq's period.
A detailed account of Muhammad Tughlaq's transfer of capital, his devastating Qarachil expedition, severity of famines is provided by Ibn Battuta. Another interesting account which otherwise is not available to us is his description as well as praise of the effective postal system.
Description Of Port Cities!
Ibn Battuta's book, The Rihla, talks of his travels in the Maldives and all throughout the Indian Ocean trading ports, and is perhaps the best depiction of the port cities, types of vessels, cargo traded and merchant families of the dhow route's early days.
What was Dhow Route?
The arc of coastal trade (also called the dhow trade) stretched from the East African coast and further east to Aden, Muscat, and Hormuz, before reaching the west coast of India, and by the late 18th century, Bombay.
Sailors have harnessed the Indian Ocean's monsoon winds for at least two millennia. The Swahili term "dhow" encompasses a diversity of sailing ships, from coastal fishing boats to ocean-going vessels.
Dhows drew the cosmopolitan urban communities of Indian Ocean world together. The seasonal patterns of monsoons meant that sailors would stay in distant ports for months at a time. They took sojourns in the cities of east Africa and the Horn, the Arabian Peninsula, Persia, India, and beyond to China, Sumatra and Java.
Dhow routes created intricate loops of cultural exchange – gold and cotton, migrants and merchants, and marriages that tied together people from distant lands. Indian Ocean cities and their citizens continue to reflect the long duration of this cultural dynamism.
Which are the Components Of OBOR?
The One Belt One Road initiative focuses on improving connectivity and cooperation among Asian countries, Africa, China and Europe. The emphasis is on enhancing land as well as maritime routes.
The OBOR consists of two components; namely the Maritime Silk Road Initiative (MSRI) and the Silk Road Economic Belt (SREB).
It constitutes a massive geopolitical project that aims to construct landscapes to enable flow of trade and investment by 'promoting economic cooperation and connectivity' between Asia, West Asia, Africa, and Europe.
Digital Technology in Agriculture
Digital Technology in Agriculture- Relevance for UPSC Exam
GS Paper 3: Indian Agriculture– e-technology in the aid of farmers.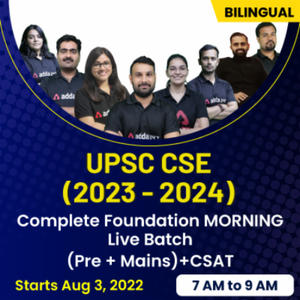 Digital Technology in Agriculture in News
Recently, the Union Minister of Agriculture and Farmers Welfare, Shri Narendra Singh Tomar in Lok Sabha informed about various initiatives to give a push to digital agriculture in the country.
Digital technologies are finding increasing use in the agricultural value system, and farmers are increasingly becoming more informed, as various measures are taken to provide them ready access to technology and information.
Few important of the digital initiatives are mentioned below-
11th Agriculture Census Launched
India Digital Ecosystem of Agriculture (IDEA) Framework
India Digital Ecosystem of Agriculture (IDEA) would lay down the architecture for the federated farmers' database.

Further, the databases related to the schemes governed by the Department have been integrated.

The IDEA would serve as a foundation to build innovative agri-focused solutions leveraging emerging technologies to contribute effectively in creating a better Ecosystem for Agriculture in India.
This Ecosystem shall help the Government in effective planning towards increasing the income of farmers in particular and improving the efficiency of the Agriculture sector as a whole.
National e-Governance Plan in Agriculture (NeGP-A)
Under the Plan scheme, funds are released to the State(s)/UT(s) for project involving use of modern technologies viz.-

Artificial Intelligence (AI),
Machine Learning (ML),
Robotics,
Drones,
Data Analytics,
Block Chain etc.
Sub Mission on Agricultural Mechanization (SMAM)
Sub Mission on Agricultural Mechanization (SMAM) is being implemented w.e.f April,2014.
The SMAM scheme aims at 'reaching the unreached' by-

bringing to the small and marginal farmers in the core and giving the benefits of farm mechanization,
Promoting 'Custom Hiring Centers' ,
Creating hubs for hi-tech & high value farm equipments,
Distribution of various agricultural equipments,
Creating awareness among stakeholders through demonstration and capacity building activities, and
Ensuring performance- testing and certification at designated testing centers located all over the country.
National Agriculture Market (e-NAM)
E-NAM is a pan-India electronic trading portal which networks the existing Agricultural Produce Market Committee (APMC) mandis to create a unified national market for agricultural commodities.
Digital services are provided to traders, farmers, Farmers Producer Organizations (FPO),  Mandis through various modules of e-NAM platform such as FPO trading module, warehouse based trading module.
PM KISAN Scheme
PM KISAN Scheme, fund is directly transferred into the bank accounts of the eligible farmers under Direct Benefit Transfer mode.

Farmers can do their self-registration through the Farmers Corner in the portal.

PM-KISAN Mobile App was launched to broaden the reach of the scheme where farmers can-

View the status of their application,
Update or carry out corrections of name based on their Aadhaar card and
Also check history of credits to their bank accounts.
12th BRICS Agriculture Ministers Meeting 2022
Integrated Scheme for Agricultural Marketing schemes (AGMARKNET)
AGMARKNET aims to promote creation of agricultural marketing infrastructure by providing backend subsidy support to State, cooperative and private sector investments Services are provided through (AGMARKNET) portal.
AGMARKNET portal is a G2C e-governance portal that caters to the needs of various stakeholders such as farmers, industry, policy makers and academic institutions by providing agricultural marketing related information from a single window.

It facilitates web- based information flow, of the daily arrivals and prices of commodities in the agricultural produce markets spread across the country.
Climate Resilient Agriculture: APEDA signs MoU with NRDC
Agriculture Infrastructure Fund (AIF)
To mobilize a medium – long term debt finances facility for investment in viable projects for post-harvest management Infrastructure and community farming assets through incentives and financial support in order to improve agriculture infrastructure in the country.
Financial assistance is provided digitally in the form of Interest Subvention and Credit Guarantee for setting up post-harvest management Infrastructure to beneficiaries such as-

Farmers,
Primary Agricultural Credit Societies (PACS),
Farmer Producers Organisations (FPOs),
Self Help Groups (SHG),
State Agencies/APMCs.
National Mission on Horticulture- HORTNET project
It Promotes holistic development of Horticulture sector (including bamboo & coconut)
HORTNET project is a web enabled work flow-based system for providing financial assistance under MIDH.
It is a unique intervention to accomplish e-Governance in NHM where-in total transparency has been envisaged in all the processes of workflow i.e.-

Online application filing,
Authentication,
Processing and
Online payment to the beneficiary's bank account through DBT.
National Project on Soil Health and Fertility- Soil Health Card Portal
To issue soil health cards to farmers of the country, so as to provide a basis to address nutrient deficiencies in fertilization practices.
Soil Health Card Portal is available where farmers can track soil samples.
Development of Kisan Suvidha mobile application
To facilitate dissemination of information to farmers on the critical parameters viz.,

Weather;
Market Prices;
Plant Protection;
Input Dealers (Seed, Pesticide, Fertilizer) Farm Machinery;
Soil Health Card;
Cold Storages & Godowns, Veterinary Centres and Diagnostic Labs.

With market information, farmers are better informed about markets to sell produce, prevailing market prices and quantity demanded in the market.
Thus, they can make informed decisions to sell produce at the right price and right time.
Technology in Agriculture: Remote Sensing Crop Model
Drug Trafficking and National Security
Drug Trafficking and National Security- Relevance for UPSC Exam
GS Paper 2: Governance, Administration and Challenges-

Government policies and interventions for development in various sectors and issues arising out of their design and implementation.
Drug Trafficking and National Security in News
Recently, National Conference on Drug Trafficking and National Security was held at Chandigarh by the union government.
Drug Trafficking and National Security
About: National Conference on Drug Trafficking and National Security is organized to generate awareness about drug trafficking and its impact, especially on national security.
Chairperson: National Conference on 'Drug Trafficking and National Security' was held under the chairmanship of the Union Home Minister Shri Amit Shah.
Nasha Mukt Bharat Abhiyaan (NMBA) Awards: It was given by Union Home Minister for best three performing –

NMBA States namely Madhya Pradesh first position, Jammu Kashmir second position and Gujarat third position and
NMBA Districts namely Datia first position, Thoubal second position and Chandigarh at third position.
The Editorial Analysis: The long road to winning the battle against trafficking
NAVCHETNA Modules launched
Two modules from class 6 to 8 and class 9 to 11 of Navchetna (A New Consciousness on Life Skills and Drug Education for School Children) were launched.
NAVCHETNA is basically a teacher training modules and will increase awareness and education on life skills and drugs among students in schools in India.
Further strengthening the reach and impact of NAVCHETNA, the training materials is being translated into 12 regional languages of India.
As a teacher support aid, each module will be available as a video to be uploaded on the DIKSHA portal (Digital educational platform of Ministry of Education).
The Ministry has set a target to generate awareness among 10 lakh Teachers and 2.4 crore Students through Navchetna Modules in a year.
Narcotics Control Bureau (NCB)- Key Points
About Narcotics Control Bureau: NCB was constituted by the government in 1986 as per the provisions of the Narcotic Drugs and Psychotropic Substances Act, 1985.
Parent Ministry: Narcotics Control Bureau functions under the overall supervision of the Ministry of Home Affairs.
Mandate of Narcotics Control Bureau: constituted for taking measures with respect to such matters under the Narcotic Drugs and Psychotropic Substances Act as may be specified by the Central Government, subject to the supervision and control of the Central Government.
Constitutional Backing: The National Policy on Narcotic Drugs and Psychotropic Substances is based on the Directive Principles, contained in Article 47 of the Indian Constitution.

Article 47: It directs the State to endeavor to bring about prohibition of the consumption, except for medicinal purposes, of intoxicating drugs injurious to health.

International Obligations: India is a signatory to various international conventions and protocols, mandating effective implementation of various drug-related issues. They are-

Convention on Narcotic Drugs 1961, as amended by the 1972 Protocol,
Conventions on Psychotropic Substances, 1971 and
United Nations Convention against Illicit Traffic in Narcotic Drugs and Psychotropic Substances, 1988.
Menace of Drug/Substance abuse in India: Causes, Impacts and Solutions
Tribes Of Chattisgarh their Dialects and Songs
Tribes Of Chattisgarh their Dialects and Songs: Introduction
The tribal population of Chhattisgarh as per census 2011 is 78,22,902 or 30.60% of total population.
The tribal areas of Chhattisgarh are known for their traditional tribal songs and music.
Initially, the tribal songs in their dialects reverberated with the rebellion of their area, and then with the movement that was prevalent in the country.
The national awareness of the tribal communities is seen in the songs of different dialects such as Halbi, Bhatri, Muria, Gondi, Oraon, Baiga, etc.
Tribes Of Chattisgarh their Dialects and Songs: About Chattisgarh State
Chhattisgarh is located in Central India. The state shares its border with Madhya Pradesh and Maharashtra in the west, Uttar Pradesh in the north, Odisha and Jharkhand in the east and Andhra Pradesh in the south.
The state of Chhattisgarh came into existence on 1 November 2000. After the creation of the Gorella-Pendra-Marwahi district on 10 February 2020, the number of districts has increased to 28 in Chhattisgarh.
Tribes Of Chattisgarh their Dialects and Songs: District-wise tribes
District Name

Tribes

Bastar
Gond
Halba
Dhurvaa
Narayanpur, Bastar
Abujhmadia
Bison Horn Maria
Muria
Raipur, Bilaspur, Raigarh, Durg, Sarguja
Kawar
Raipur, Bilaspur, Raigarh, Sarguja
Binjwar
Tribes Of Chattisgarh their Dialects and Songs: Dialects
Tribes Of Chattisgarh their Dialects and Songs: Famous tribal songs
Bhumkal Songs
These songs are in Bhatri Dialect which is considered one of the most illustrative tribal dialects. There are songs on Veer Narayan Singh and the Bhumkal rebellion.
Halbi Song
The songs of the Halba tribe are said to be a great treasure of the tribal folk tradition. It describes the freedom struggle of the country.
Gondi Songs
In Chhattisgarh, the Gond tribe has been predominant and many songs composed in their Gondi dialect became a part of community life in the tribal area.
Baiga Song
The Baiga tribe, living in the central parts of Chhattisgarh, is a unique tribe which has its own distinct cultural identity and its folk songs and dances are highly appreciated.
Oroan Song
Oraon is a dominant tribe in the north of Chhattisgarh and the songs composed in the Oraon dialect motivated the national movement of the entire region.