Relevance
GS Paper 2: Welfare schemes for vulnerable sections of the population by the Centre and States and the performance of these schemes;

Mechanisms, laws, institutions and Bodies constituted for the protection and betterment of these vulnerable sections.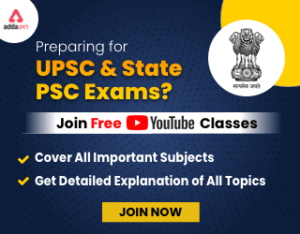 Get free video for UPSC CSE preparation and make your dream of becoming an IAS/IPS/IRS a reality
Context
Every year July 30 is celebrated as the United Nations World Day against Trafficking in Persons.
Recently, the Ministry of Women and Child Development released Draft anti-trafficking Bill, the Trafficking in Persons (Prevention, Care and Rehabilitation) Bill, 2021.
Insolvency and Bankruptcy Code (Amendment) Bill 2021
India's vulnerability to human trafficking
Rising Labour trafficking: As per a report, an estimated 9,000 children have been rescued after being trafficked for labour, between April 2020 and June 2021.

It means 21 children have been trafficked every day over nearly 15 months.

Rampant child marriages: over 10,000 cases were tracked between April and August 2020.
US. Department of State's report on global human trafficking: classifies India as a Tier-2 country as India does not fully meet the minimum standards under U.S. and international law for eliminating trafficking, but is making significant efforts to comply.
National Commission for Protection of Child Rights (NCPCR): Constitution, Composition and Key Functions
Causes for increased vulnerability
Covid virus Impact

Desire for cheap labour by various industries to offset losses occurred due to virus results in the trafficking of children.
loss of income and economic crisis, causing families' reduced capacity to care for children in the long-term, placing children at the heightened risk for violence, neglect or exploitation.
Loss of parental care due to death, illness or separation further increases the vulnerability of children towards trafficking.
Erosion of some of the checks against child labour and child marriage provided by law, as well as the scrutiny of schools and society.

Increase in Internet access: has also led to increased cyber-trafficking in the present times.

Use of popular social media platforms and free messaging apps to contact and lure young people, under the pretext of offering him employment.
Once removed from their locality, they face challenges of limited resources, unfamiliarity with the area and perhaps the local language.

Lack of reporting by the victim: due to threat of violence from the trafficker and absence of any identifiable authority to approach other than the police, who are often seen as threats themselves, make it nearly impossible for trafficked persons to report the incident.
United Nations Office on Drugs and Crime on the effects of the pandemic on trafficking: It found that-

Traffickers are taking advantage of the loss of livelihoods and the increasing amount of time spent online to entrap victims, including by advertising false jobs on social media.
Increased demand for child sexual exploitation material online due to lockdowns.
Dholavira: A City of Harappan Civilization
Evidence of Governance deficit in countering human trafficking
Official Data deficit on human trafficking: Recently, the government has accepted in parliament that it does not maintain any national-level data specific to cyber trafficking cases.
Lack of evidence about the efficacy of schemes launched by the Ministry of Home Affairs to improve investigation and prosecution of cybercrimes.
Lack of implantation of policies: as illustrated by the state of the Anti-Human Trafficking Units (AHTUs).

They are specialised district task forces comprising police and government officials.
Out of 330 AHTUs envisioned in 2010, only about 225 AHTUs had been set up, but only on paper till august 2020, as per an RTI response.

Issues with the draft Bill

Increasing the role of the National Investigation Agency should further be discussed by all stakeholders.
Introduction of the death penalty in some cases: it must be revisited as there is no evidence of death penalty have any greater deterrence on crime.

Failure of investigation machinery: due to poor quality of investigation, prosecutors and the judges find it difficult to convict the alleged criminals. As per government data, there were 140 acquittals and only 38 convictions in 2019.
Wetland Ecosystem: Importance, Concerns and Conservation Measure
Way forward
Strengthen AHTUs: by ensuring adequate funds and functionaries.

They could provide crucial ground-level data on the methods and patterns of traffickers, which in turn can strengthen community-based awareness and vigilance activities.

Learning from global best practices such as in Nigeria, Africa, and implanting them in the Indian context.
Government should work on the larger framework to protect women and children by incentivising education and creating safe employment opportunities.
Better and effective implementation of existing laws rather than formulating the new ones like the Draft Anti-trafficking bill 2021.

The draft Bill also provides for AHTUs/committees at the national, state and district levels.
Legislating without the political will to implement and monitor effectiveness is futile.

Ensuring speedy justice delivery system: by introducing proper case management system to give meaning to the "fast track" courts.
Also read- Prelims Specific Articles- 30 July 2021