UPSC CSE 2022 notification
UPSC CSE Exam: Civil Services is considered as the steel frame of India. It is the backbone of Indian administrative machinery and helps in maintaining the integrity and national unity of India.
Aiming for UPSC Prelims 2022? Get the best test series for sure selection:  Click Here
Get Free Study Material for UPSC and State PCS Examinations
UPSC IAS exam is one of the most sought examinations in this country. UPSC civil services exam is among the handful in its cohort where aspirants believe that money can't buy everything! The exam is often being tagged as 'one of the toughest examinations in the country', 'mother of all examination in the country' and what not. You may defer from such captivating references but what you will always admire is that it is not just a job, it is an emotion! In this article, we will discuss details about UPSC civil services exam.
About UPSC IAS Exam
The examination is conducted by Union Public Services Commission (UPSC), which is a constitutional body. Though this institution conducts many other examinations, due to the vibrancy of civil services, the exam is often considered synonymous with UPSC.
Civil Services is at the helm of policymaking in India. The executive functions are vested in this powerful institution. Lakhs of aspirants aspire (hence the word aspirants!) to become civil servants and bring the change they have always dreamt of making. So, it goes without saying that to be a part of this esteemed fraternity, you need to buckle up your belt and up the ante, to the level, you have witnessed never before. Just like you don't buy Bournville, you earn it; you don't pass this examination, you earn it.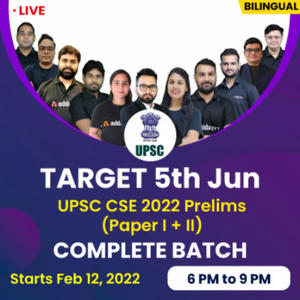 About UPSC civil services exam 2022: Services
Civil services posts: The examination is conducted for 3 All-India Services—IAS, IPS and IFoS—16 Group 'A' Civil Services and 5 Group 'B' Civil Services.
Administrative Service (IAS)
Indian Police Service (IPS)
Indian Forest Service (IFoS)

Group 'A' Civil Services

Indian Foreign Service (IFS)
Indian Audit and Accounts Service (IAAS)
Indian Civil Accounts Service (ICAS)
Indian Corporate Law Service (ICLS)
Indian Defence Accounts Service (IDAS)
Indian Defence Estates Service (IDES)
Indian Information Service (IIS)
Indian Ordnance Factories Service (IOFS)
Indian Communication Finance Services (ICFS)
Indian Postal Service (IPoS)
Indian Railway Accounts Service (IRAS)
Indian Railway Personnel Service (IRPS)
Indian Railway Traffic Service (IRTS)
Indian Revenue Service (IRS)
Indian Trade Service (ITS)
Railway Protection Force (RPF)
Armed Forces Headquarters Civil Service
DANICS
DANIPS
Pondicherry Civil Service
Pondicherry Police Service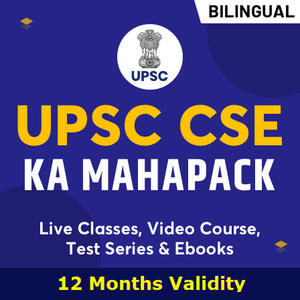 UPSC civil services exam 2022 notification: Examination schedule
To get into this prestigious organisation, you need to go through a rigorous but achievable process. The examination is conducted in three phases—prelims, mains, and interviews.
The duration between the arrival of notification and the date of the preliminary examination is roughly around 60 days. Aspirants, generally, give their best shot during this period.
After the prelims, UPSC takes around 40 days to declare the result and the successful aspirants get around 60 days to be prepared for the mains examination. The result of the mains examination arrives in nearly 75 days and the successful ones gear up for the final phase, the interview.
As you can see, the whole process takes almost a year to end and demands your perseverance in the entire journey.
So, remove your second thoughts and dive into the mesmerizing journey of UPSC civil service examinations. And remember, you are not alone. We, at Adda 247, are with you to guide you at every step so that you end this journey on a beautiful note!
UPSC civil services exam 2022 notification: Important Dates
| | |
| --- | --- |
| Activity | Dates |
| Notification released | 2nd February 2022 |
| Online Registration begins | 2nd February 2022 |
| Last date for applying | 22nd February 2021 |
| UPSC CSE Prelims 2022 Exam | 5 June 2021 |
| UPSC CSE Prelims 2022 Result | July 2021 (Tentative) |
| UPSC Exam Date 2022- CSE Mains Exam | 16 Sep 2022 |
| UPSC CSE Mains 2022 result | December 2022 (Tentative) |
FAQs
Q. What is the UPSC IAS exam fees?
Ans. Candidates need to pay Rs.100 for IAS Exam Registration. Female and SC/ST/PwD candidates are exempted from fee payment.
Q. What about the UPSC civil services exam attempts?
Ans. A general candidate can give a maximum of 6 attempts, and the other candidates of other categories are given certain relaxation.
Q. When did UPSC civil services exam 2022 registration began?
Ans. The date to fill the application form is from 2nd Feb-22nd Feb.
Also Read:
UPSC CSE Prelims 2022 Notification
UPSC Online Registration: UPSC CSE 2022 apply online
UPSC CSE 2022 Exam Pattern and Selection Process
UPSC CSE 2022 Eligibility Criteria