The NMP is hardly the Panacea for Growth in India- Relevance for UPSC Exam
GS Paper 2: Governance, Administration and Challenges- Government policies and interventions for development in various sectors and issues arising out of their design and implementation.
GS Paper 3: Indian Economy- Infrastructure: Energy, Ports, Roads, Airports, Railways, etc.
The NMP is hardly the Panacea for Growth in India- Context
The National Monetisation Pipeline (NMP) envisages an aggregate monetization potential of ₹ 6-lakh crore through the leasing of core assets of the Central government in various sectors.

These sectors include roads, railways, power, oil and gas pipelines, telecom, civil aviation, shipping ports and waterways, mining, food and public distribution, coal, housing and urban affairs, etc.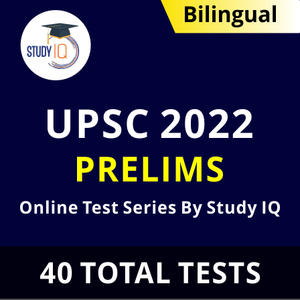 National Monetisation Pipeline (NMP) – Key Points
About: National Monetisation Pipeline (NMP) policy advocates unlocking idle capital from non-strategic/underperforming government-owned assets and reinvesting the funds.
Investment: National Monetisation Pipeline (NMP) aims to invest realized assets into new infrastructure projects and augmentation of assets such as greenfield infrastructure creation.
Objective: National Monetisation Pipeline (NMP) is to unlock the value of investments in public sector assets by tapping private sector capital and efficiencies.
Need: India needs to invest about $1.5 trillion in infrastructure development in order to aspire to become a $5 trillion economy by the year 2024-25.
Significance: National Monetisation Pipeline (NMP) is expected to boost the economy, generate better employment opportunities, and drive the competitiveness of the Indian economy.
Status of PSUs in India
There are 256 operationally-run central public sector undertakings (CPSUs), employing about one million people;
All PSUs together posted a net profit of ₹93,294 crore (FY 2019-20).
Out of all PSUs, 96 have been conferred the Ratna status (72, 14, and 10 are Miniratnas, Navaratnas, and Maharatna companies, respectively).
The Editorial Analysis- Small Grant but a Big Opportunity for Local Bodies
The NMP is hardly the Panacea for Growth in India- Associated Concerns
Cost overruns: In some cases, project completion time is exceeded, leading to the elevated project cost.

This often results in either the project itself becoming unviable at the time of its launching or delays its break-even point.

Overcapitalization of Projects: optimum input-output ratio is seldom observed in a majority of government infrastructural projects leading to their overcapitalization.
Other Issues with PSUs: Few other reasons for the failure of public infrastructural assets are listed below-

A reluctance to implement labour reforms,
A lack of inter-ministerial/departmental coordination,
Poor decision-making,
Ineffective governance and
Excessive government control
The Editorial Analysis- The Need to Reopen Anganwadis
Other Steps taken by Government- PM Gati Shakti Master Plan
About: Pradhan Mantri Gati Shakti National Master Plan was launched by the Prime Minister of India for multi-modal connectivity.

It is basically a digital platform for information sharing among different Ministries and departments at the Union and State levels.

Objective: PM Gati Shakti Master plan aim 'to synchronize the operations of different departments of 16 Ministries including railways and roadways for seamless planning and coordinated execution of infrastructure projects in a timely manner.
Implementation: PM Gati Shakti Master Plan entails analytical decision-making tools to disseminate project-related information and prioritize key infrastructure projects.

It also fosters a periodical review and monitoring of the progress of cross-sectoral infrastructure projects through the GIS platform in order to intervene if there is a need.
The Editorial Analysis: The Stepping Stones in the Post-pandemic World
The NMP is hardly the Panacea for Growth in India- Way Forward
Identifying the Concerning Areas in PSUs: policymakers shall introspect the decline of profit-making government assets before reinvesting the funds received to create fresh assets, post the NMP exercise.

In the absence of the above introspection, the nation may find itself in a vicious cycle of creating new assets and then monetizing the same when they become liabilities for the Government at a later stage.

Revamp corporate governance structure of PSUs: in order to enhance operational autonomy augmented with strong governance practices including listing on the stock exchange for greater transparency and accountability.
The Department of Public Enterprises has initiated revamping of the performance monitoring system of central public sector enterprises to make them more transparent, objective and forward-looking, based on sectoral indices/benchmarks.