PM Gati Shakti Master Plan: Relevance
GS 2: Infrastructure: Energy, Ports, Roads, Airports, Railways etc.
PM Gati Shakti Master Plan: Context
Recently, our Prime Minister has launched PM Gati Shakti—National Master Plan for Multi-modal Connectivity to transform governance in the country.
Read about PM Gati Shakti Yojana from here: PM Gati Shakti Scheme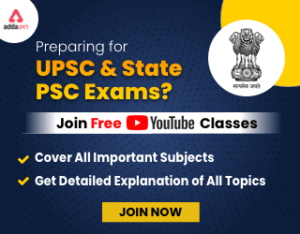 PM Gati Shakti Master Plan: Key points
PM Gati Shakti meaning
Gati Shakti is a digital platform that will bring 16 Ministries—including Railways and Roadways—together for integrated planning and coordinated implementation of infrastructure connectivity projects.
1000 Day Plan for 1 trillion Dollar Digital Economy
Gati Shakti Master Plan details
It will incorporate the infrastructure schemes of various Ministries and State Governments like Bharatmala, Sagarmala, inland waterways, dry/land ports, UDAN etc.
Economic Zones like textile clusters, pharmaceutical clusters, defence corridors, electronic parks, industrial corridors, fishing clusters, agri zones will be covered to improve connectivity & make Indian businesses more competitive.
It will also leverage technology extensively including spatial planning tools with ISRO imagery developed by BiSAG-N (Bhaskaracharya National Institute for Space Applications and Geoinformatics).
Multi-Modal connectivity meaning
The multi-modal connectivity will provide integrated and seamless connectivity for movement of people, goods and services from one mode of transport to another.
It will facilitate the last mile connectivity of infrastructure and also reduce travel time for people.
Gati Shakti Master Plan benefits
The National Master Plan aims at bringing in holistic planning and development across the country.
All economic zones and infrastructure developments depicted in a single integrated platform will provide spatial visibility of physical linkages to promote comprehensive and integrated multi-modal national network of transportation and logistics.
The development of quality infrastructure will help achieve the dream of business capital of the world.
Just as JAM (Jan Dhan, Aadhar, Mobile) trinity revolutionized the access of government facilities to the people, PM Gati Shakti will do the same for the field of Infrastructure.
It will enhance ease of living, ease of doing business, minimize disruptions and expedite cost efficient completion of works.
It will boost economic growth, attract foreign investments and enhance the country's global competitiveness.
It will enable smooth transportation of goods, people and services and creating employment opportunities.