Relevance
GS 3: Infrastructure: Energy, Ports, Roads, Airports, Railways etc.
Context
The thermal power plants are facing significant coal shortage as 135 thermal power plants in the country had only an average of about 4 days coal stocks left.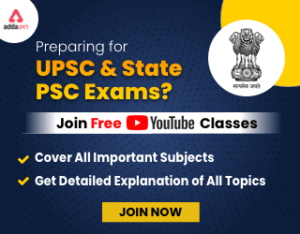 Coal shortage
On October 1, Ministry of Power has alarmed that 135 thermal power plants in the country had only an average of about 4 days coal stocks left
On October 4, 16 thermal power plants had zero days of coal stock.
More than half of the country's 135 coal-fired power plants are running on fumes.
70% of our electricity is generated using coal, so, it is a major cause for concern.
Coal Shortage in India:  Reasons
Increased demand: The economy recovers from the Covid-19 has witnessed shard increase in power demand.

In the last two months, power consumption jumped by almost 17%, compared to the same period in 2019.
Increased electrification of hinterlands through schemes like SAUBHAGYA is also leading to increased power consumption.

Increase in global prices: The global coal prices has increased by 40% and this has resulted in fall in India's coal imports.
Supply issues: Decrease in imports led to increase in further pressure on the already strained domestic supply.
Errant rainfall: Heavy rains in the month of September in the coal-mining areas has hit production and delivery of coal.

It has led to plant failure to stock the coal pre-monsoon.
WHO Global Air Quality Guidelines 2021
Coal Shortage in India 2021: Impacts
Delay in economic recovery: If industries faces power failure, economic recovery could take a hit.
Increased unemployment: Some businesses might choose to downscale production which could lead to lay-off of the workers.
Rise in inflation: Increased price of coal from imports would mean that businesses would pass on these costs to consumers, leading to increase in inflation.
Stress the manufacturing sector: Electricity powers everything, so the entire manufacturing sector- cement, steel, construction – everything gets impacted once there is a coal shortage.
Government steps to reduce coal price in India
An inter-ministerial team is monitoring the supply of coal to thermal power plants.
The government is pressing thermal plants with captive coal mines to boost their coal output so that they can meet more of their own demand.
The Government is also prioritising coal supplies for thermal power plants with low levels of stock.
The Power Ministry is also trying to increase the supply of coal by expediting the start of production from a number of mines that have required clearances.
The government has also boosted the number of rakes of coal being transported to thermal power plants daily.