MSME UPSC: Relevance
GS 3: Indian Economy and issues relating to planning, mobilization, of resources, growth, development and employment.
MSME in India: Context
MSME sector was one of the worst hit sectors that was impacted by COVID 19 pandemic. The impact was so severe that the sector is still struggling to survive and recover from the pandemic-induced shocks.
Impact of pandemic on MSME
According to a recent study conducted in Delhi NCR and Uttarakhand, the turnover of around 90% of small firms had declined in FY2020-21.
Moreover, around 53% of firms faced more than a 50% decline in their turnover.
Around 29% of firms reported a collapse of their businesses and around 53% observed a decrease in demand while around 36% faced erratic supply of raw materials.
Reasons for decrease in turnover:

restriction/s on economic activities and mobilities;
decrease in demand;
shortage of raw materials;
restriction on trade;
slow recovery of markets;
payment delays and labour shortage, among others

Major challenges faced:

delayed payment issues;
reduced demand;
a lack of financial resources;
supply chain disruptions;
increased cost of production;
lack of skilled workers and,
business uncertainties.

Only around 50% of the MSME found initiatives under Aatmanirbhar Bharat helpful.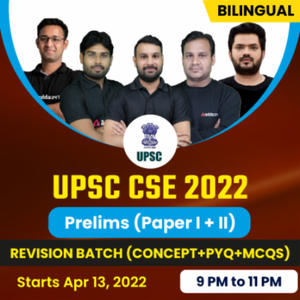 Positive impact on MSME
However, there were a few sectors like human health activities; manufacture of pharmaceuticals, medicinal, chemical and botanical products; food and beverage service activities; and manufacture of apparels, which were either positively impacted or not impacted.
These firms tried to quickly adapt to the use of e-commerce platforms and even switched to other business activities that had demand — i.e., production of masks, sanitizers, home delivery of products, etc.
This highlights that a firm's resilience depends upon its financial resources and ability to invest in new technologies or new business opportunities.
MSME: Steps needed
There is a need to develop a mechanism for MSMEs which should help rescue them from shutting down and support their revival during business uncertainties caused by economic shocks.
Uncertainty Corpus Fund for Small Businesses: A provision of emergency funds called an 'Uncertainty Corpus Fund for Small Businesses' for small businesses should be made mandatory from the beginning. It would be similar to the public provident fund and will be used to meet the financial needs of small firms during business uncertainties.
'Small Business Insurance Scheme': Similar to term insurance, it should be framed properly to harness the huge market potential of MSME for the insurance sector.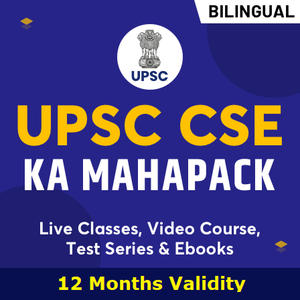 Benefits of the above-mentioned schemes
The above two schemes will help MSMEs become resilient and sustain their growth during business uncertainties caused by economic shocks.
It could enable small firms to meet their working capital requirements, in particular retaining their workforce, and investing in new technology or new business opportunities to cope with uncertainties.
In terms of planning, MSMEs can be on a par with large firms. It would boost the confidence of small firms during normal business times and make them more competitive by giving them a sense of security in times of an abnormal business cycle.
It would also be of great help to the Government in a time of crisis as the Government can focus on addressing demand issues which is one of the biggest challenges faced by an economy during a shock.
Read current affairs for UPSC