Impact of Pollution on India's GDP- Relevance for UPSC Exam
GS Paper 3: Environment- Conservation, environmental pollution and degradation.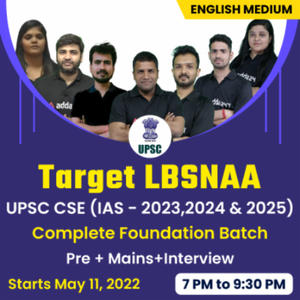 Impact of Pollution on India's GDP in News
A latest Lancet Commission on Pollution and Health says that economic losses due to modern forms of pollution have increased as a proportion of GDP between 2000 and 2019 in India, China, and Nigeria.
Key Findings of Lancet Commission Report
Rise in Death due to Pollution: The Lancet Report notes that increases in deaths due to modern forms of pollution were particularly evident in south Asia, east Asia and southeast Asia.
Causes for Increased Death: The factors responsible for this include-

Rising ambient air pollution,
Rising chemical pollution,
Ageing populations and
Increased numbers of people exposed to pollution.

Premature Deaths due to Pollution: Overall, as a result of pollution, 9 million people die prematurely per year, which corresponds to one in six deaths worldwide.

Air pollution remains responsible for causing most deaths in the world, causing about 6.7 million deaths in 2019.
Water pollution was responsible for about 1.4 million deaths.

Economic cost of Pollution: The Lancet Report estimated the present value of future output lost when a person dies prematurely due to pollution in six regions, including India, China, Ethiopia, Nigeria, the US and EU15.

The global cost of fossil fuel air pollution is estimated to be about US $8 billion per day.
Analysis Of Sansad TV Discussion: "Alarming Pollution Levels in the Country"
भारत के सकल घरेलू उत्पाद पर प्रदूषण का प्रभाव- लैंसेट आयोग की रिपोर्ट
Impact of Pollution on India's GDP- Lancet Report on India
Pollution: The Lancet report says that in 93 per cent of India, the amount of pollution remains well above the WHO guidelines.

It says that in 2019, India had the largest estimated number of pollution-related death.

Premature Deaths: World Air Quality Report 2021, finds that PM 2.5, one of the principal pollutants in Northern Indian cities including Delhi, is estimated to cause over 3,000,000 premature deaths in India.
Health & Life Cost: Premature deaths lead to the loss of 62,700,000 years of life, 2,700,000 emergency room visits due to asthma, 2,000,000 preterm births and 1,755,200,000 work absences.
Economic Cost of Pollution: The Lancet Report said that in the year 2000, India lost output equivalent to 3.2 per cent of its GDP as a result of pollution.

The study finds out that economic losses due to pollution are now conservatively estimated to amount to approximately 1 per cent of GDP in India.
Tackling Air Pollution: Commission for Air Quality Management in NCR and Adjoining Areas Bill, 2021
adda247.com/…/commission-for-air-quality-management-in-ncr-and-adjoining-areas-bill-2021