Relevance
GS 3: Infrastructure: Energy, Ports, Roads, Airports, Railways etc.
Context
Union Minister of State (Independent Charge), Ministry of Science & Technology, Dr Jitendra Singh said that India has the potential to become the global Green Hydrogen hub in near future.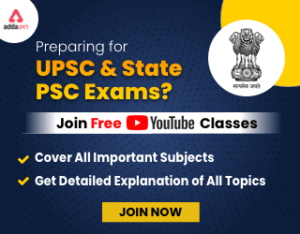 Key points
While speaking at International Climate Summit 2021: 'Powering India's Hydrogen Eco System', the minister stated that the country's undivided energies should be invested to attain the aim of minimising emission and that is only possible if we adopt a proactive approach.
The theme "Powering India's Hydrogen ecosystem" is a precursor to the 26th CoP to the UN framework convention on climate change (UNFCCC) to be convened in Nov 2021 at Glasgow.
National Hydrogen Portal
The minister also launched the National Hydrogen Portal greenhydrogen-India.com.
The platform is a one-stop information source for research, production, storage, transportation and application of hydrogen across India.
Hydro-Power Projects in Himalayas
International Climate Summit
It is an initiative of the PHD Chamber of Commerce and Industry's environment committee.
The ICS has partnered with Invest India for the event.
India hosted the key summit whereby the global hybrid summit built a dialogue for India's transition to clean energy.
The summit brought together policymakers, regulators, industry leaders, experts, and scientists from across the world to reach an agreement on climate change and sustainability issues.
Reliance Chairman Mukesh Ambani, a keynote speaker at the summit, has set an ambitious target of delivering 1 kg of hydrogen for $1 in 10 years in his speech.
Steps taken by the government to promote hydrogen
The central government has considered using 2000 megawatt solar and wind power capacity for producing hydrogen.
Hydrogen auctions will be conducted to cut down greenhouse gas emissions as industries will be encouraged to use the technology to store electricity and also prospectively operate vehicles.
Businesses such as the fertilizer and petroleum refineries will be mandated to buy 10% of their requirements of hydrogen from domestic sources of green hydrogen.
Launch of National Hydrogen Energy Mission.

Know about Green hydrogen, Grey hydrogen and Blue hydrogen from here.

National Thermal Power Corporation Limited (NTPC) has signed a MoU with Siemens to use the company's renewable energy plants to produce green hydrogen.

Similarly, the Indian Oil Corporation will establish a plant with a capacity to produce one tonne of the hydrogen on a daily basis.