Relevance
GS 3: Linkages between development and spread of extremism.
Context
The Union Government has signed a tripartite agreement with five insurgent groups in the Karbi-Anglong region and the Assam Government in a bid to end violence in the region.
Key points of the agreement
Karbi Anglong agreement aims to ensure the following:

ensure greater devolution of autonomy to the Karbi Anglong Autonomous Council;
protection of identity, language, culture, etc. of Karbi people;
focussed development of the Council area, without affecting the territorial and administrative integrity of Assam.

In return, the armed groups will end violence and join the democratic process while the government will facilitate the rehabilitation of their cadres.
A special development package of Rs 1000 crore over five years will be provided for projects to supplement the development of the region.
The Assam government shall set up a Karbi Welfare Council for focused development of Karbi people living outside the KAAC area.
The Karbi Anglong peace accord is a result of negotiations with the five groups since the surrender of more than 1000 militants from the region.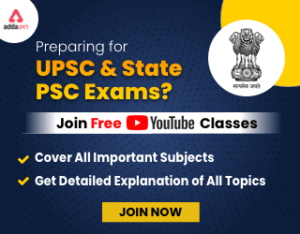 5 insurgent groups
The signatories were representatives of the

Karbi Longri North Cachar Hills Liberation Front (KLNLF),
People's Democratic Council of Karbi Longri (PDCK),
United People's Liberation Army (UPLA),
Karbi People's Liberation Tigers (KPLT)
the Kuki Liberation Front (KLF).
Significance
Karbi and Scheduled Tribes people will get reservation. In no Sixth Schedule region, there is provision for reservation to a Scheduled Tribe.
It will grant Scheduled Tribe status to Karbi staying in the plains as well.
Issues in Karbi Anglong
Various ethnicities

Karbi Anglong is the state's largest district and a conglomeration of various ethnicities and tribal groups — Karbi, Dimasa, Bodo, Kuki, Hmar, Tiwa, Garo, Man (Tai speakers), Rengma Naga.
Its diversity created different outfits and fuelled an insurgency that did not allow the region to develop.

Demand of separate state

The Karbi have been demanding a separate state since 1946.
Later, their movement took the shape of an insurgency which intensified in the 1990s.
Union government signed various ceasefire agreements with different groups but there were always breakaway factions that continued armed struggle.
Karbi Anglong Autonomous Council
In 1995, the Karbi-Anglong Autonomous Council was set up under the Sixth Schedule of the Indian Constitution for the development and protection of tribals living in area namely Karbi Anglong and West Karbi Anglong district.