Solid Rocket Booster UPSC: Relevance
GS 3: Achievements of Indians in science & technology; indigenization of technology and developing new technology.
Gaganyaan Programme UPSC: Context
Solid Rocket Booster  ISRO: Key points
The test was held at the Satish Dhawan Space Centre, Sriharikota.
HS200 booster was designed and developed by the Vikram Sarabhai Space Centre (VSSC) in Thiruvananthapuram over two years.
It is rocket boosters used on the Geosynchronous Satellite Launch Vehicle Mk-III (GSLV Mk-III), also called the LVM3.
Out of the three propulsion stages of LVM3, the human-rated versions of the second stage known as L110-G loaded with liquid propellant and the third stage C25-G with cryogenic propellant are in the final phase of qualification including tests with static firing.
What is rocket booster?
The GSLV Mk-III rocket, which will be used for the Gaganyaan mission will have two HS200 boosters which will supply the thrust for lift-off.
The HS200 is a 20-metre-long booster with a diameter of 3.2 metres and is the world's second largest operational booster using solid propellants.
Since Gaganyaan is a crewed mission, the GSLV Mk-III will have improvements to increase reliability and safety to meet the requirements of 'human rating.'
गगनयान कार्यक्रम: इसरो ने सॉलिड रॉकेट बूस्टर  का सफल परीक्षण किया
About GSLV rockets: It is a three-stage heavy-lift launch vehicle developed by ISRO. They are the largest launch vehicle developed by India.

Development for the GSLV rockets began in the early 2000s, with the first launch planned for 2009-2010.
A Geosynchronous Satellite Launch Vehicle (GSLV) rocket consists of three stages.
First stage: consists of a solid rocket motor and four liquid strap-ons.
Second stage: consists of Vikas engine/engines (a family of liquid-fueled rocket engines conceptualized and designed by the Liquid Propulsion Systems Centre in the 1970s).
Third stage: consists of an indigenously developed (by the Liquid Propulsion Systems Centre) cryogenic engine.
GSLV Mark-II rockets: It is a fourth-generation launch vehicle.

Payload carrying capacity: It can place 2500 kg satellite in Geo-synchronous orbit and 5000 kgs satellite into low earth orbit.
First successful launch: GSLV-D5 (launched in 2014) was the first successful flight of the GSLV Mark-II using the indigenously developed cryogenic engine.

GSLV Mark-III Rockets: It is the most capable launch vehicle India has. Its three stages consist of solid boosters, liquid motor, and cryogenic upper stage.

Payload Carrying Capacity: It is capable of putting a communication satellite of 4 tonnes into Geo-synchronous Transfer Orbit (GTO) and 10 tonnes satellite into Low Earth Orbit (LEO).
First successful flight: taken in December 2014 when it successfully carried a crew module to a height of 120km.
Some of the successful flights by GSLV Mark-III:

CARE (Crew Module Atmospheric Re-entry Mission), Dec 2014.
GSAT – 19 Mission, launched in June 2017.
GSAT – 29 Mission, launched in November 2018.
Chandrayaan 2 Mission, 2019.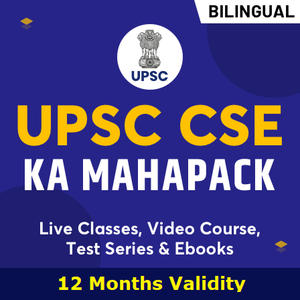 About Gaganyaan Mission
The Gaganyaan Programme envisages undertaking the demonstration of human spaceflight to Low Earth Orbit (LEO) in the short-term and will lay the foundation for a sustained Indian human space exploration programme in the long run.
The objective of Gaganyaan programme is to demonstrate indigenous capability to undertake human space flight mission to LEO.
As part of this programme, two unmanned missions and one manned mission are approved by Government of India (GoI).
The total cost of Gaganyaan Programme is around 9023 crores.
Read current affairs for UPSC