E waste meaning?
Electronic waste or e-waste is generated when electronic and electrical equipment become unfit for their originally intended use or have crossed the expiry date.
Examples: Computers, servers, mainframes, monitors, compact discs (CDs), printers, scanners, calculators, fax machines, battery cells, cellular phones, TVs, iPods, medical apparatus, washing machines, refrigerators, and air conditioners are examples of e-waste (when unfit for use).
E-waste typically consists of metals, plastics, cathode ray tubes (CRTs), printed circuit boards, cables, and so on.
The presence of toxic substances such as liquid crystal, lithium, mercury, nickel, polychlorinated biphenyls (PCBs), cadmium, chrome, cobalt, copper, and lead, makes it very hazardous.
Why e waste is increasing?
The electronic equipments get fast replaced with newer models due to the rapid technology advancements and production of newer electronic equipment.
This has led to an exponential increase in e-waste generation.
People tend to switch over to the newer models and the life of products has also decreased.
40 million tonnes of e-waste are either burned for resource recovery or illegally traded and treated in a sub-standard way.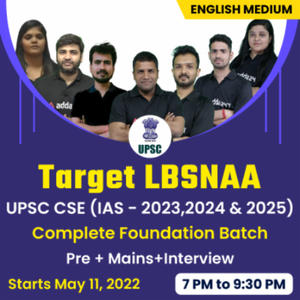 Impact of e waste
E-waste poses a huge risk to humans, animals, and the environment.
The presence of heavy metals and highly toxic substances such as mercury, lead, beryllium, and cadmium pose a significant threat to the environment even in minute quantities.
E waste recycling: E-waste problem in the world
Basel Convention aim at reducing and regulating the movement of hazardous waste between nations.
Even with the Convention, it is estimated that 50 million tonnes of e-waste were generated globally in 2018.
Despite 66 per cent of the world's population being covered by e-waste legislation, only 20 per cent of global e-waste is recycled each year.
In the past, China has been regarded as the largest e-waste dumping site in the world.
The data given above only include e-waste generated nationally and do not include waste imports (both legal and illegal) which are substantial in emerging economies such as India and China.
E waste problem in India
According to a report released at the World Economic Forum 2018, India ranks 177 amongst 180 countries and is amongst the bottom five countries on the Environmental Performance Index 2018.
Also, India is ranked fifth in the world amongst top e-waste producing countries after the USA, China, Japan, and Germany.
India recycles less than 2 per cent of the total e-waste it produces annually formally.
India generates more than two million tonnes of e-waste annually, and also imports huge amounts of e-waste from other countries around the world.
Dumping in open dumpsites is a common sight which gives rise to issues such as groundwater contamination, poor health, and more.
E-waste collection, transportation, processing, and recycling is dominated by the informal sector.
E waste management in India
Ministry of Environment, Forest and Climate Change rolled out the E-Waste (Management) Rules in 2016 to reduce e-waste production and increase recycling.

Under these rules, the government introduced EPR (Extended Producer Responsibility), which makes producers liable to collect 30 per cent to 70 per cent (over seven years) of the e-waste they produce.

Organizations such as GIZ have developed alternative business models in guiding the informal sector association towards authorization.

The integration of the informal sector into a transparent recycling system is crucial for a better control on environmental and human health impacts.

There is significant economic potential in the efficient recovery of valuable materials in e-waste as e-waste is a rich source of metals such as gold, silver, and copper, which can be recovered and brought back into the production cycle.
The E-Waste Management Rules, 2016 were amended by the government in March 2018 to facilitate and effectively implement the environmentally sound management of e-waste in India.
Electronic Waste Management in India: Recommendations
Government should refer methods adopted by other countries like South Korea for efficient collection and recycling of e-wastes.
The government should encourage the new entrepreneurs by providing the necessary financial support and technological guidance.
Establishment of start-ups connected with e-waste recycling and disposal should be encouraged by giving special concessions.
Both the organised sector and unorganised sector need to coordinate and work in a harmonious manner: the materials would be collected by the unorganized sector which would be handed over to the organized sector to process them in an environment-friendly way.
Government must take a proactive initiative to recycle and dispose of e-waste safely to protect the environment and ensure the well-being of the general public and other living organisms.
The citizens have a very important role to play in e-waste management. Some of the Resident Welfare Associations (RWAs) have separate bins clearly marked for collecting e-wastes, which need to be followed in other societies as well. Students and Women SHGs can be mobilized for this activity in their respective RWAs.
Read current affairs for UPSC