8th BRICS Environment Ministers Meeting- Relevance for UPSC Exam
GS Paper 2: International Relations- Bilateral, regional and global groupings and agreements involving India and/or affecting India's interests.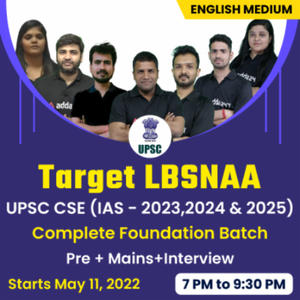 8th BRICS Environment Ministers Meeting in News
Recently, the Union Minister of Environment, Forest and Climate Change, Shri Bhupender Yadav participated in the 8thBRICS Environment Ministers Meeting.
8th BRICS Environment Ministers Meeting
About: 8th BRICS Environment Ministers meeting was held virtually under Presidency of People's Republic of China.
Theme: The theme of the Meeting was "Foster High-Quality BRICS Partnership, Usher in a New Era for Global Development".
Participation: Ministers and delegates from Brazil, Russia and South Africa also participated in the 8th BRICS Environment Ministers.
India at 8th BRICS Environment Ministers Meeting
Role of BRICS Nations: Indian Ministermentioned about the significance and important role of the BRICS Nations while combatting the global environmental and climate change challenges.

He stated that BRICS led initiatives should be country-driven and voluntary in approach, and underlined the need for international cooperation and multilateralism.

Responsibility of Developed Countries: He highlighted historical responsibility of developed countries for-

Consuming the carbon budget;
Equity at all scales in climate action and sustainable development;
Lifestyle and curbing unsustainable consumption, in mitigating climate change;
Common but Differentiated Responsibilities and Respective Capabilities (CBDR-RC);
National circumstances and priorities;
Climate Justice; and
Fulfilment of commitments made by the Developed Countries on climate finance and transfer of technology.
About BRICS Grouping 
BRICS is an acronym for the grouping of the world's leading emerging economies, namely Brazil, Russia, India, China, and South Africa.
Background: In 2001, Goldman Sachs' Jim O'Neill authored a paper called "Building Better Global Economic BRICs", pointing out that future GDP growth in the world would come from China, India, Russia, and Brazil.

Though the paper did not recommend any formal grouping, it said that BRIC economies combined would outstrip the western dominated world order before 2039.

BRICS Formation: In 2006, leaders of the BRIC countries met on the margins of a G-8 (now called G-7) summit in St. Petersburg, Russia, and BRIC was formalized that year.

Shortly afterward, in September 2006, the group was formalized as BRIC during the 1st BRIC Foreign Ministers' Meeting, which met on the sidelines of the General Debate of the UN Assembly in New York City.
First formal summit: took place in 2009 in the Russian Federation and focused on issues such as reform of the global financial architecture.
South Africa was invited to join BRIC in December 2010, after which the group adopted the acronym BRICS.
South Africa subsequently attended the Third BRICS Summit in Sanya, China, in 2011.

BRICS Headquarters: BRICS doesn't have any headquarter rather all the countries of BRICS have offices dedicated to BRICS in their own nation.
BRICS Structure: BRICS does not exist in the form of organization, but it is an annual summit between the supreme leaders of five nations.
BRICS Presidency: The Chairmanship of the forum is rotated annually among the members, in accordance with the acronym B-R-I-C-S.

India had the BRICS Presidency from January 2021.
Currently, China has the BRICS Presidency.