Dandi March- Relevance for UPSC Exam
GS Paper 1: Modern Indian History- the Freedom Struggle – its various stages and important contributors /contributions from different parts of the country.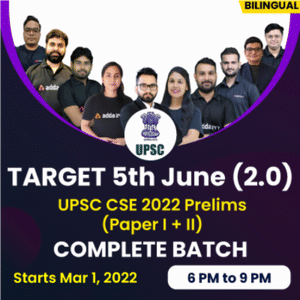 Dandi March in News
Recently, the Prime Minister of India paid tributes to Mahatma Gandhi and all the eminent persons who participated in Dandi March in order to protest against injustice and protect our nation's self-esteem.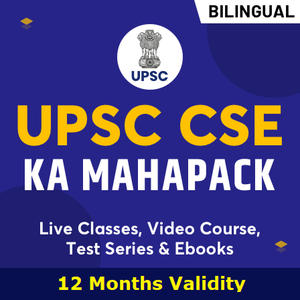 What is Dandi March?
Salt March, also called Dandi March or Salt Satyagraha was a major nonviolent protest action in India led by Mohandas (Mahatma) Gandhi in March–April 1930.
The Dandi march was the first act under the campaign of civil disobedience (satyagraha) of Gandhi Je which he waged against British rule in India.
Non-Cooperation Movement and Khilafat Movement
Why Salt was chosen to start the Civil Disobedience Movement?
Salt production and distribution in India had long been a lucrative monopoly of the British.
Through a series of laws, the Indians were prohibited from producing or selling salt independently and were required to buy expensive, heavily taxed salt that often was imported.
This affected the great majority of Indians, who were poor and could not afford to buy it.
As it affected a large Indian Population and also an emotive issue, Gandhi je decided to start his Civil Disobedience Movement by Breaking the salt law.
On the other hand, the salt tax accounted for 8.2% of the British Raj revenue from tax and Gandhiji knew that the government could not ignore this.
For this reason, he launched the salt satyagraha or Dandi march from his ashram in Gujarat.
Champaran Satyagraha – Background, Gandhiji's Role and Outcome
Course of the Salt March
British India government under Viceroy Lord Irwin decline Gandhiji's minimum demands which included self-government by Indians.
On 12th March 1930, Gandhiji decided to launch salt satyagraha from Sabarmati with 78 followers on a 241-mile march to the coastal town of Dandi on the Arabian Sea.
At Dandi, Gandhiji and his supporters were to break salt law by making salt from the seawater.
Thousands more joined him on the way and CDM broke out in different parts of the country with the launch of the Dandi March.
On 5th May Gandhi jee was arrested by Britishers. By then, more than 60000 Indians were also arrested by the Britishers for their participation in the Civil Disobedience Movement (CDM).
However, despite Gandhiji's arrest, the salt satyagraha continued. Sarojini Naidu along with 2,500 marchers led salt satyagraha on the Dharasana Salt Works, some 150 miles north of Bombay.

The incident was recorded by American journalist Webb Miller and prompted an international outcry against British policy in India.

In January 1931, Gandhiji was released from prison and met Irwin. After this meeting, Gandhiji called off the CDM and went to London for negotiating India's Freedom.
Key Significance of the Salt Satyagraha
Highlighted India's Plight: Dandi March pushed the Indian freedom struggle into the limelight in western media.
Participation of Marginalized section of Society: Salt March brought a lot of people including women and the depressed classes directly in touch with the freedom movement.
Sharpened the Tool of Non-violence in Fight Against Imperialism: Salt Satyagraha showed the power of the non-violent Satyagraha as a tool in fighting imperialism.
List of All Agricultural Revolutions in India