Daily Current Affairs: 29th November 2022: Read today's important Daily Current Affairs For UPSC Prelims Examination 2023. Today i.e on 29th November 2022, we are covering some important UPSC Prelims Bits which are important for UPSC Prelims and other prestigious All India competitive examinations.
Kolkali folk art
Why 'Kolkali' in news?
Kolkali art form was an attraction at recently concluded Kerala School Youth Festival in Kerala.
Kolkali is now a popular item in Kerala School Youth Festival, which is supposed to be the biggest cultural event in Asia.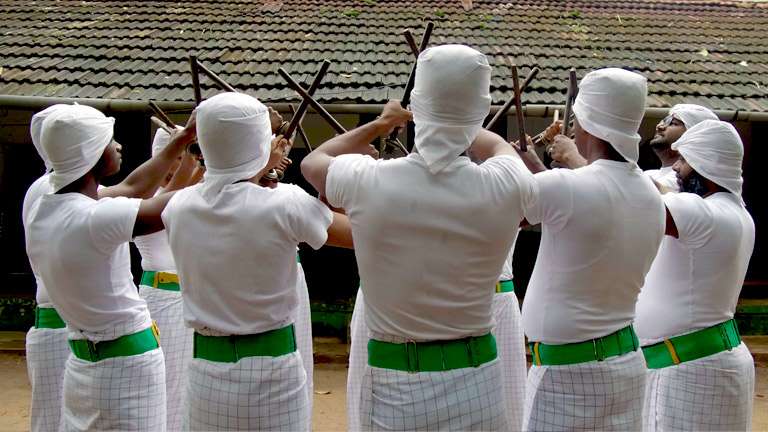 Know about Kolkali folk art
With a history of about 200 years, Kolkali is a folk art form performed in the North Malabar region of Kerala.
It is said to have drawn elements from Kalaripayattu, a martial art practised in Kerala and Tamil Nadu.
In Kolkali, each of the performers holds a stick and moves in circle, striking the sticks and keeping rhythm to the accompanying music.
As the music gradually rises in pitch, the pace increases till the performance reaches its climax. The circle expands and contracts as the dance progresses.
Every dancer moves in accordance with a close pattern, without touching each other or missing a beat. As the dance advances to the end, the dancers move in vigorous steps, with sweeping movements and turns.
Kolkali has exerted a great influence in the folk dance forms of Bengal, Gujarat, Punjab, and Maharashtra.
In Tamil Nadu, this art form is referred to as Kolattam and in Andhra Pradesh, as Kolamu.
Also Read:
Daily Current Affairs for UPSC- 28 November 2022 | Prelims Bits
Arab Monetary Fund
Why Arab Monetary Fund (AMF) in news?
1billion$, the worth of the aid package to be provided to Yemen by the Arab Monetary Fund.
Yemen's government signed a deal with the Abu Dhabi­ based fund, paving the way for them to receive economic aid from 2022 to 2025.
Yemen's civil war, entering its eighth year, has decimated the country's economy, pushing its population to the brink of famine.
Know about 'Arab Monetary Fund (AMF)'
Arab Monetary Fund (AMF) is a regional Arab organisation, founded in 1976, and has started operations in 1977.
Member Countries (22) are: Jordan, United Arab Emirates, Bahrain, Tunisia, Algeria, Djibouti, Saudi Arabia, Sudan, Syria, Somalia, Iraq, Oman, Palestine, Qatar, Comoros, Kuwait, Lebanon, Libya, Egypt, Morocco, Mauritania, Yemen.
Its mission is to strengthen economic, financial and monetary stability, and development proces.
Its mission is to lay the monetary foundations for Arab economic integration and promote economic development in Arab countries.
Also Read:
Daily Current Affairs: 26th November 2022 | UPSC Prelims Bits
Hawaii's Mauna Loa Volcano
Why Mauna Loa in news?
The world's largest active volcano, the Mauna Loa in Hawaii, has erupted for the first time in nearly 40 years.
Know about Mauna Loa
Mauna Loa is the world's largest active volcano. There are other larger volcanoes, but these are classified as dormant, meaning they have not erupted for a long time, or extinct, meaning they are almost certain not to erupt in future.
Mauna Loa, located inside Hawaii Volcanoes National Park, covers half of the US state's Big Island.
The volcano rises 13,679ft above sea level and spans an area of more than 5,179 sq. km.
According to the USGS, Mauna Loa has erupted 33 times since 1843.
The previous eruption in 1984 sent lava flows within 5 miles of Hilo, the island's most populous town.
The volcano shares the Big Island with Mauna Kea, the tallest mountain in the world when measured from its underwater base nearly 20,000ft below the ocean surface.
Also Read:
Daily Current Affairs for UPSC- 25 November 2022| Prelims Bits
SARAS 3
Why SARAS 3 in news?
India's SARAS radio telescope has helped scientists determine the properties of the earliest radio luminous galaxies formed 200 million years after the Big Bang, a period known as the Cosmic Dawn.
The findings, published in Nature Astronomy by an international group of scientists, provide an insight to the properties of the earliest radio loud galaxies that are usually powered by supermassive black holes.
Know about SARAS 3
The Shaped Antenna measurement of the background Radio Spectrum 3 (SARAS) telescope — indigenously designed and built at RRI — was deployed over Dandiganahalli Lake and Sharavati backwaters in northern Karnataka in early 2020.
Scientists were able to look back in time just 200 million years after the Big Bang and provide new insight into the properties of galaxies at the time.
Other Important Current Affairs Articles for UPSC
Economy Current Affairs:
IR Current Affairs: