Daily UPSC Prelims Current Affairs Bits, 20th December 2022: Daily UPSC Prelims Current Affairs Bits are based on the principle of updating UPSC CSE aspirants with Most Important Daily UPSC Prelims Specific Current Affairs with minimum investment of time . As, Reading our Daily UPSC Current Affairs Bits just takes 10-15 Minutes.
FIFA World Cup 2022: 4 Players of the Tournament
Why in news?
'The Qatar 2022 FIFA World Cup ended in an exciting finale with Argentina lifting the trophy beating defending champions France 4-2 in penalties.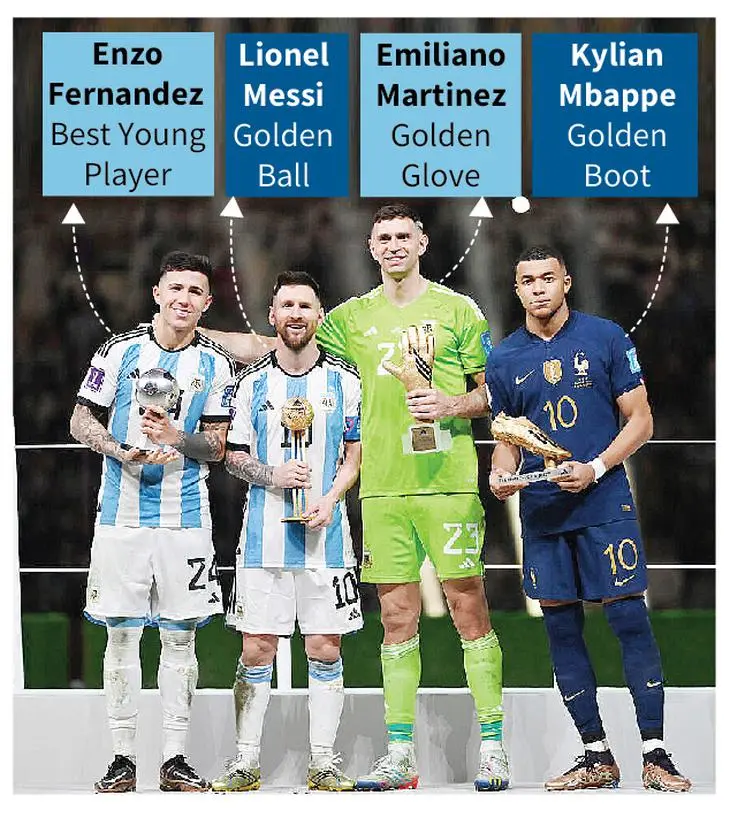 For Player of the Tournament
Argentina's Lionel Messi holds the Golden Ball award.
Argentina's Enzo Fernandez holds the Best Young Player award.
Argentina's Emiliano Martinez holds the Golden Glove award
France's Kylian Mbappe holds the Golden Boot award.
Tal Chappar Sanctuary
Why Tal Chappar Sanctuary is in News?
The famous Tal Chhapar blackbuck sanctuary in Rajasthan's Churu district has received a protective cover against a proposed move of the State government to reduce the size of its eco-sensitive zone.
What is the Issue?
Tal Chhapar's area was going to be reduced to three sq. km. under pressure from mine owners and stone crusher operators.
To protect the sanctuary, the Rajasthan High Court ordered a "complete prohibition" on any action to reduce the wildlife sanctuary's area.
The Rajasthan High Court has intervened through a suo motu public interest litigation to protect the sanctuary, taking cognisance of reports that its area was going to be reduced to three sq. km. under pressure from mine owners and stone crusher operators.
The court ordered a "complete prohibition" on any action to reduce the wildlife sanctuary's area.
The court directed to complete the formalities for the declaration of the eco-sensitive zone surrounding Tal Chhapar at the earliest.
Know about the Tal Chhapar Sanctuary
The Tal Chhapar Sanctuary is known as the home of blackbuck and a variety of birds in Rajasthan.
It is located in the Churu district of Northwestern Rajasthan, in the Shekhawati region of India.
The sanctuary is flanked by the Great India Desert, Thar and boasts a unique ecosystem and is an important birdwatching destination in India.
Migratory birds in the sanctuary: Raptors, Harriers, eastern imperial eagles, tawny eagles, short-toed eagles, sparrows, and little green bee-eaters, black ibis and demoiselle cranes, whereas skylarks, crested larks, ring doves, and brown doves are seen round the year.
The raptors, which include predators and scavengers, are on top of the food chain and control the populations of small mammals, birds and reptiles as well as insects.
Fauna: Desert foxes and desert cats can be spotted in the sanctuary.
The World Wildlife Fund for Nature (WWF) has also taken up a major project for the conservation of raptors in the sanctuary, spread in an area measuring 7.19 sq. km.
What is a Eco-sensitive Zone (ESZs)?
As per the National Wildlife Action Plan (2002-2016), issued by the Union Ministry of Environment, Forest and Climate Change, land within 10 km of the boundaries of national parks and wildlife sanctuaries are to be notified as eco-fragile zones or Eco-Sensitive Zones (ESZ).
While the 10-km rule is implemented as a general principle, the extent of its application can vary.
Areas beyond 10 km can also be notified by the Union government as ESZs, if they hold larger ecologically important "sensitive corridors."
The Eco-Sensitive Zones are envisaged as a cushion or shock absorbers for 'protected areas'.
INS Mormugao
Why in News?
Stealth guided missile destroyer INS Mormugao, the second of the four 'Visakhapatnam' class destroyers, has recently been commissioned into the Indian Navy.
Key Points to know about INS Mormugao
The INS Mormugao warship is packed with a plethora of sophisticated sensors, modern radar and weapons systems such as surface-to-surface missiles and surface-to-air missiles.
It has weapons like the BrahMos supersonic cruise missiles, whose range is being extended from 290-km to 450-km.
The ship has 70-km MRSAM (medium-range surface-to-air missile) system, torpedo and rocket launchers, and different gun systems as well as a wide array of radars and sensors.
The ship measuring 163 metres in length and 17 metres in breadth with a displacement of 7,400 tonnes can be regarded as one of the most potent warships to have been constructed in India.
Named after the historic Goan port city Mormugao, the ship undertook her first sea sortie on December 19 last year when Goa celebrated 60 years of liberation from Portuguese rule.
INS Mormugao is the second of the four 'Visakhapatnam' class destroyers, indigenously designed by the Indian Navy's Warship Design Bureau.
It is constructed by Mazagon Dock Shipbuilders Ltd under Project-15B at an overall cost of Rs 35,800 crore.
The ship is propelled by four powerful gas turbines and it is capable of achieving speeds in excess of 30 knots.
It is equipped to fight under nuclear, biological and chemical (NBC) warfare conditions and that it is fitted with a modern surveillance radar which provides target data to the gunnery weapon systems.
The ship's anti-submarine warfare (ASW) capabilities are provided by the indigenously developed rocket launchers, torpedo launchers and ASW helicopters.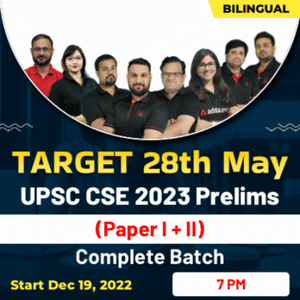 First Global Water Survey
Why in News?
A mission led by NASA is set to launch from California on a satellite from SpaceX that will perform an unprecedented survey of the world's oceans, rivers, and lakes for the first time.
What is NASA's SWOT Satellite?
The SWOT satellite, which stands for Surface Water and Ocean Topography, is an advanced radar satellite that aims to provide scientists with a deeper understanding of the water covering the planet and how climate change affects the oceans and life on Earth.
Through its radar, the satellite will be able to monitor the water levels of different ocean features at a resolution ten times that of current technologies. It will also be able to measure over a million lakes and rivers on Earth.
Economy Current Affairs:
IR Current Affairs:
Editorial Analysis: