All India Judicial Services: Relevance
GS 2: Separation of powers between various organs dispute redressal mechanisms and institutions.
Have you cleared UPSC CSE Prelims 2021? Register Here for Free Study Material
All India judicial service 2021: Context
Recently, central government has decided to make fresh attempt at reaching a consensus with States to set up an all-India judicial service (AIJS).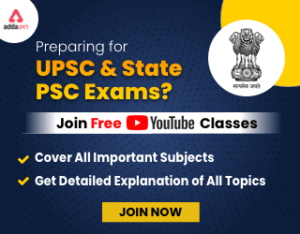 About AIJS
The provision of an all-India judicial service on the lines of the Indian Administrative Service and the Indian Police Service was mooted soon after Independence.
The provision of AIJS was included in Article 312 (All India judicial service in Indian constitution) of the Constitution through the 42nd amendment in 1976. But it would still require a bill to decide on its broad contours.
A bill could be required to establish an all-India judicial service to recruit officers for subordinate courts through an entrance test.
All India Judicial Service benefits
A properly framed All India Judicial Service is important to strengthen the overall justice delivery system of the country.
AIJS will give an opportunity for induction of qualified fresh legal talent through a proper all-India merit selection system.
It will also address the issue of social inclusion by enabling suitable representation to marginalised and deprived sections of society.
Creation of such service would help create a pool of talented people who could later become a part of the higher judiciary — the 25 high courts and the Supreme Court.
The creation of AIJS would make the recruitment of judicial officers transparent and efficient.
If the vacancies are filled timely, the issue of pendency and delay of cases would be reduced.
Juvenile Justice (Care and Protection of Children) Act, 2015
All India Judicial Service criticism
Dilution of the federal structure: AIJS should not tamper with the federal structure and separation of power  should followed while creating AIJS.
The proposal does not address structural issues plaguing the lower judiciary, including low pay and fewer chances of being promoted to the higher judiciary.
Posted judicial officer would be unaware of the local laws and customs which are important in deciding cases, particularly in civil cases like matrimonial or testamentary or property cases where final outcomes are determined by local customs.
All India Judicial Service is often mooted as the solution for vacant position in judiciary. However, vacancy is not uniform across all the states.

Further, most of the vacancies are present at the subordinate level and not at the level of district judges.

A lot of coaching institutes would start mushrooming across the country and hence the education would be commercialized, similar to civil services.