About 42nd Constitutional Amendment Act (CAA)
It was enacted during the Indira Gandhi government. It is termed as one of the most controversial amendments to the constitution as it attempted to reduce the power of the Supreme Court and the High Courts and curve many other socio-political liberties.
It attempted to alter the basic structure of the constitution. A list of major amendments brought out by the 42nd Amendment is given below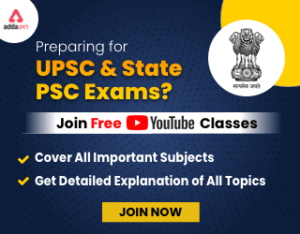 Get free video for UPSC CSE preparation and make your dream of becoming an IAS/IPS/IRS a reality
List of key Amendments introduced by 42nd Amendment:
The list includes only those amendments which are still part of the constitution and not struck down either by the Parliament of the Judiciary.
                               Amendments
                                 Key Details
Preamble
Three words 'Socialist', 'Secular' and 'Integrity' added in the Preamble
New Directives added under Part VI
Three new DPSPs were added to the existing list of DPSPs and one was amended:

Article 39: to secure opportunities for the healthy development of children.
Article 39 A: to promote equal justice and to provide free legal aid to the poor
Article 43 A: to take steps to secure the participation of workers in the management of industries.
Article 48 A: to protect and improve the environment and to safeguard forests and wildlife

Concurrent List under VII Schedule
Transferred five subjects from the state list to the concurrent list:

Education
Forests
Weights & Measures
Protection of Wild Animals and Birds
Administration of Justice

New Part IV A (Art 51 A) added
10 Fundamental Duties added for the citizens. (The Fundamental Duties of citizens were added upon the recommendations of the Swaran Singh Committee that was constituted by the government in 1976).

*11th Fundamental Duty was added by 86th Constitutional Amendment Act: a parent or guardian is to provide opportunities for education to his child or, as the case may be, ward between the age of six and fourteen years).

Added Part XIV A (Articles 323A and 323B)
Provided for 'administrative tribunals' and 'tribunals for other matters'
Amended Article 74(1)
 to make the President to act in accordance with the advice of the Council of Ministers.

This was modified by 44th Amendment which provided that President can send back once the advice for reconsideration. But, the reconsidered advice is to be binding on the president.

Amended Article 102 (1)(a)
to provide that a person will be so disqualified if he holds any such office of profit under the Government of India or the Government of any State as is declared by Parliamentary law to disqualify offices will vest in Parliament instead of in the State Legislature.