NFHS-5 Report on Alcohol Consumption- Relevance for UPSC Exam
GS Paper 2: Governance, Administration and Challenges- Government policies and interventions for development in various sectors and issues arising out of their design and implementation.

NFHS-5 Report on Alcohol Consumption in News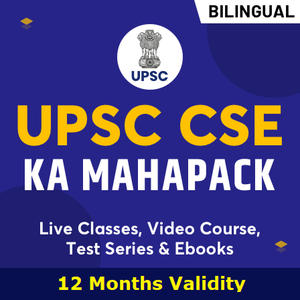 NFHS-5 Report on Alcohol Consumption
Across Geographical divide: NFHS-5 found that Alcohol consumption among both men and women is higher in rural India than in urban India.
Across Gender: Overall, 1% of women aged 15 and over drink alcohol, compared to 19% of men in the same age group.

This breaks up into 1.6% (rural) and 0.6% (urban) among women, and 19.9% and 16.5% respectively among men.
Alcohol Consumption Across States- NFHS-5
Highest Alcohol Consumption: Of all states, Arunachal Pradesh has the highest proportion of both men (53%) and women (24%) who drink alcohol.

Among women, Arunachal Pradesh is followed by Sikkim (16%); among men, it is followed by Telangana (43%).
Besides Arunachal and Telangana, alcohol consumption among men is higher (40% and above) in upper Brahmaputra region of Assam, districts in Jharkhand and Bastar region of Chhattisgarh.

Lowest Alcohol Consumption: Lakshadweep 4%, Gujarat 5.8%,, J&K 8.7%, Rajasthan 11.0%, Maharashtra 13.9%, UP 14.5% are the lowest alcohol consuming states/UTs in India.

Alcohol Consumption among men is the lowest in Lakshadweep (0.4%).
Alcohol Consumption among Socially Disadvantaged Groups- NFHS-5
Alcohol consumption is more common among those from the Scheduled Tribes than from any other caste/tribe groups.
This Alcohol Consumption Trend is true of both women (6% consumption among STs) and men (33%).
Alcohol Consumption among different Religious Groups- NFHS-5
Among religious groups, the proportion of men who drink alcohol is higher among those belonging to "other religions" (47%) than among those belonging to other religions.
Among Various Religious Groups: Christian (28%), followed by Buddhist/Neo-Buddhist (24.5%) are the largest drinking religious groups as per the NFHS-5. Percentage of people from each religion who drinks alcohol are listed below-

Hindu (20%), Muslim (5%), Christian (28%), Sikh (23.5%), Buddhist/Neo-Buddhist (24.5%) and Jain (5.9%) religions.
Report of NFHS 5: Key points
The report comprises of detailed information on key domains of population, health and family welfare and associated domains.
The information includes: characteristics of the population; fertility; family planning; infant and child mortality; maternal and child health; nutrition and anaemia; morbidity and healthcare; women's empowerment etc.
The main objective of successive rounds of the NFHS has been to provide reliable and comparable data relating to health and family welfare and other emerging areas in India.