Relevance
GS 3: Science and Technology- developments and their applications and effects in everyday life.
Context
Recently, Telecom Secretary has asked Centre for Development of Telematics (C-DOT) to begin developing 6G to understand the future scope of 6G technology, so that we can match the global market in time.
Key points
 Samsung, Huawei, LG are a few 6G technology companies who have started working on 6G technologies.
Quantum Communication Lab and Quantum Key Distribution (QKD) solution was also launched.

Quantum key distribution (QKD) is a secure communication method which implements a cryptographic protocol involving components of quantum mechanics.
An important and unique property of quantum key distribution is the ability of the two communicating users to detect the presence of any third party trying to gain knowledge of the key.
Information Technology Rules, 2021
6G technology
6G (sixth-generation wireless) is the successor to 5G cellular technology.
6G networks will be able to use higher frequencies than 5G networks, and will provide substantially higher capacity with much lower latency.
One of the goals of 6G internet will be to support one microsecond-latency communication.
It is expected to be 1,000 times faster—or 1/1000th the latency—than one millisecond throughput.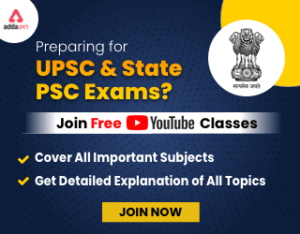 Advantages of 6G over 5G
6G is expected to support data rates of 1 terabyte per second

6G is expected to be 50 times faster than 5G.

Mobile edge computing (MEC) will be built into all 6G networks, where it must be added to existing 5G networks.
Indian Space Association(ISpA)
How will 6G work?
6G wireless sensing solutions will selectively use different frequencies to measure absorption and adjust frequencies accordingly.
6G applications
Threat detection,
Health monitoring,
Feature and facial recognition,
Decision-making in areas like law enforcement and social credit systems,
Air quality measurements, and
Gas and toxicity sensing.
Multidimensional Poverty Index 2021
6G network countries
Several countries, including China, US, Japan have shown interest in building 6G networks.
South Korea aims to deploy the world's first commercial "6G" network in 2028.
The Least Developed Countries Report 2021
About C-DOT
The Centre for Development of Telematics is an Indian Government owned telecommunications technology development centre under Ministry of Electronics and Information Technology.
It was established in 1984 with initial mandate of designing and developing digital exchanges.