Relevance
GS 3: Achievements of Indians in science & technology; indigenization of technology and developing new technology.
Context
The telecom companies have been urging the Department of Telecommunication (DoT) to reduce the spectrum prices.
The companies have also warned that in the absence of a cut in the base price of 5G spectrum, country could be staring at a third failed auction in the near future.
What is 5G technology?
5G or fifth generation is the latest upgrade in the long-term evolution (LTE) mobile broadband networks. It works in 3 bands, namely low, mid and high frequency spectrum — all of which have their own uses as well as limitations.
The maximum speed in the low band spectrum is 100mbps. So, while it can be used and installed for cell phone users who may not have specific demands for very high-speed internet, the low band spectrum may not be optimal for specialised needs of the industry.
The mid-band spectrum offers higher speeds compared to the low band. It, however, has limitations in terms of coverage area and penetration of signals.
The high-band spectrum offers the highest speed of all the three bands, but has extremely limited coverage and signal penetration strength.
Evolution
1G

1G is the first generation of wireless cellular technology, which began in 1980s. 1G supports voice only calls.
The maximum speed of 1G technology is 2.4 Kbps.
Cell phones received their first major upgrade—from analog to digital communications—when their technology went from 1G to 2G.
2G introduced call and text encryption, besides data services such as SMS, picture messages, and MMS.
The maximum speed offered by 2G with General Packet Radio Service (GPRS) is 50 Kbps.
3G

The urge for faster data-transmission gave birth to 3G technology. Here, people could use their cell phones for video calling and mobile internet access.
The term "mobile broadband" was first applied in this technology.
The maximum speed of 3G is around 2 Mbps for non-moving devices and 384 Kbps for moving vehicles.
4G

Besides providing all the services like 3G, it also provides gaming services, video conferencing, 3D TV, HD mobile and other features that demand high speeds.
The max speed of a 4G network in a moving vehicle is 100 Mbps but the speed is 1 Gbps for low-mobility communication such as when the caller is standing or walking.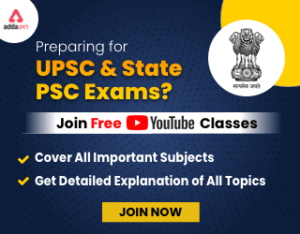 Get free video for UPSC CSE preparation and make your dream of becoming an IAS/IPS/IRS a reality
Advantages
Across industries, from the public sector to business and more, 5G promises to provide certain advantages over today's 4G networks. For instance, the Internet of Things (IoT), Artificial Intelligence, Big Data need more speed to process than 4G can offer.
With 5G, users can stay connected despite being on a network where thousands of other devices are competing for the bandwidth.
5G could save money on addressing issues like water supply, infrastructure, by way of smart meters, sensors, among others ways.
The hurdles to filmmaking—huge crews, expensive equipment and big budgets—would fall away with the use of 5G technology.
5G connection could make the remote collaboration applications like Augmented Reality, Virtual Reality available, accessible and affordable.
5G can make the concept of ghost kitchen—chef-led kitchens that exist exclusively for online ordering and delivery—a reality.
Information Technology Rules, 2021
Challenges
Few studies claims that 5G waves will emit more radiation and can cause harm to humans as well as other living beings.
5G frequency is interrupted by physical obstructions such as trees, towers, walls and buildings, which will block, disrupt or absorb the high-frequency signals.
The customers might bear the brunt of high initial costs for roll-out.
The roll-out would happen more in urban areas than in rural areas thus further widening the digital divide.
Current battery technology is not suitable for this advanced connectivity.
Way forward
World is moving towards 5G and India must be in the race to be a global superpower. It, however, should be implemented not in a haste and all the challenges should be carefully taken care of, before a nationwide roll-out.