Indian Space Association(ISpA) -Relevance
GS 3: Awareness in the fields of IT, Space.
Indian Space Association(ISpA): Context
Recently, Indian Space Association (ISpA) was launched by the Prime Minister to increase private sector participation in Indian space domain.
Indian Space Association(ISpA): Key points
ISpA would be an industrial body representing the various stakeholders.
indian space association members are from various public and private domains.
Multidimensional Poverty Index 2021
Indian Space Association(ISpA): Significance
Progress in Indian space sector is mainly attributed to ISRO (Indian Space Research Association).
However, lately, private sector companies—global and domestic—have taken interest in India's space domain and are working with government to make space technologies useful for Indian society.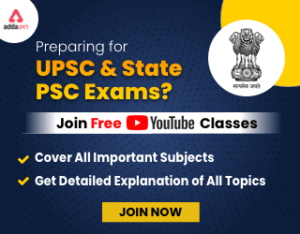 Space reforms approach(ISpA): 4 pillars
First, the freedom of innovation to the private sector.
Second, the role of the government as an enabler.
Third, preparing youth for the future.
And fourth, to see the space sector as a resource for the progress of the common man.
The Least Developed Countries Report 2021
Space sector importance
The space sector means better mapping, imaging and connectivity facilities for the common people.
Also, the space sector means better speed from shipment to delivery for entrepreneurs.
Better security and income for fishermen and better forecast of the natural calamity.
Development projects are being monitored by satellite imaging.

The space technology is being used in settlement of Fasal Bima Yojna claims, NAVIC system is helping fishermen, disaster management planning is also being carried out through this technology.
Global Roadmap to Defeat Meningitis by 2030
Growth of space-based communication in India
OneWeb, an Indian space company owned by Bharti enterprises, is building its initial constellation of 648 low-earth orbit satellites and has 322 satellites into orbit.

Its services will be available for the Arctic region including Alaska, Canada, and the UK.
It will offer its high-speed, low latency connectivity services in India and the rest of the world.

StarLink and Amazon are also in discussions with the Indian government for a licence to offer satellite-based internet services.

SpaceX has a plan to create a network of 12,000 satellites of which over 1,300 are already sky-borne.
Important FAQs
Who is the father of Indian space program?