Relevance
GS 2: Issues relating to development and management of Social Sector/Services relating to Health, Education, Human Resources.
Context
Recently, World Health Organization (WHO) launched the first ever global strategy to defeat meningitis—a debilitating disease that kills hundreds of thousands of people each year.
Key points
The Global Roadmap to Defeat Meningitis by 2030 was launched by a broad coalition of partners involved in meningitis prevention and control.
Its focus is on preventing infections and improving care and diagnosis for those affected.
Meningitis
Meningitis is usually caused by a viral infection but can also be bacterial or fungal. Vaccines can prevent some forms of meningitis.
It is leading to around 250,000 deaths a year, and can causes fast-spreading epidemics.
It kills 1 in 10 of those infected –mostly children and young people—and leaves 1 in 5 with long-lasting disability.
Symptoms: Symptoms include headache, fever and stiff neck.
Depending on the cause, meningitis may get better on its own or it can be life-threatening, requiring urgent antibiotic treatment.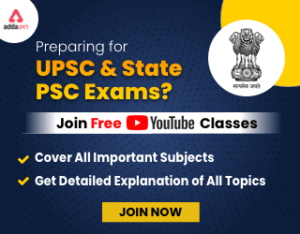 Needed steps
Expand access to existing tools like vaccines.
Spearhead new research and innovation to prevent, detecting and treating the various causes of the disease.
Improve rehabilitation for those affected by this disease.
National Action Plan for Dog Mediated Rabies Elimination
Meningitis prevalence
Over the last ten years, meningitis epidemics have occurred in all regions of the world, though most commonly in the 'Meningitis Belt'.

Meningitis Belt: It spans 26 countries across Sub-Saharan Africa.

These epidemics are unpredictable, can severely disrupt health systems, and create poverty – generating catastrophic expenditures for households and communities.
CRISPR to control growth of mosquitoes
Meningitis vaccine
Several vaccines protect against meningitis, including meningococcal, Haemophilus influenzae type b and pneumococcal vaccines.
However, not all communities have access to these lifesaving vaccines, and many countries are yet to introduce them into their national programmes.
Priorities of the global roadmap
Achievement of high immunization coverage, development of new affordable vaccines, and improved prevention strategies and outbreak response;
Speedy diagnosis and optimal treatment for patients;
Good data to guide prevention and control efforts;
Care and support for those affected, focusing on early recognition and improved access to care and support for after-effects, and
Advocacy and engagement, to ensure high awareness of meningitis, accountability for national plans, and affirmation of the right to prevention, care and after-care services.
National Centre for Disease Control (NCDC)
Goals
To eliminate epidemics of bacterial meningitis by 2030.
To reduce deaths by 70% and halve the number of cases by 2030.
The strategy could save more than 200,000 lives annually and significantly reduce disability caused by the disease.