The latest wireless mobile phone technology that was first deployed in 2019 is 5G or fifth generation. But nowadays, the next-generation mobile networks are in some ways responsible for the disease. What is your opinion about it?
Have a look at the article below for more details about 5G technology, potential health risks from 5G, etc.
It is expected that 5G will increase performance and a wide range of new applications like strengthening e-Health including telemedicine, remote surveillance, telesurgery, etc.
The main difference between 5G and previous technologies are:
5G acts as an evolution in telecommunication standards. To increase performance, it will extend into higher frequencies of about 3.5 GHz and up to a few tens of GHz.
Frequencies that are higher are new to mobile phone networks but are mostly used in various applications including point-to-point radio links and body scanners for security checks.
At such higher frequencies, networks of 5G will use a greater number of base stations and of connected objects. It will also employ beam-forming antennas to focus signals more efficiently towards the device in use, rather than having the signal spread in broad directions as in current base station antennas.
The potential health risks from 5G are:
According to WHO, to date and after a lot of research there are no adverse effects that are linked with exposure to wireless technologies. The conclusions related to health are drawn from the studies that are performed from across the entire radio spectrum but, so far, only a few studies have been carried out at the frequencies to be used by 5G.
Between radiofrequency fields and the human body, tissue heating is the main mechanism of interaction. The exposure of radiofrequency levels from current technologies results in negligible temperature rise in the human body.
According to WHO, as frequency increases, there is less penetration into the tissues of the body, and absorption of the energy becomes more confined to the surface of the body whether skin or eye. It is provided that the overall exposure remains below international guidelines, no consequences for public health are anticipated.
On the electromagnetic fields, two international bodies produce exposure guidelines. Several countries adhere to the guidelines recommended by:
– The International Commission on Non-Ionizing Radiation Protection and,
– The Institute of Electrical and Electronics Engineers, through the International Committee on Electromagnetic Safety.
Let us inform you that these guidelines are not technology-specific. They cover radio frequencies up to 300 GHz, including the frequencies under discussion for 5G.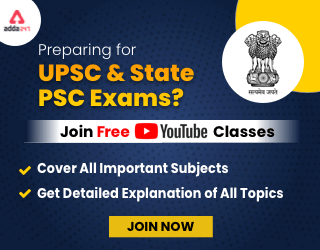 What is WHO doing?
WHO is conducting a health risk assessment from the exposure to radio frequencies that covers the entire radiofrequency range, including 5G, to be published by 2022.
The scientific evidence will also be reviewed by the WHO that is related to the potential health risks from 5G exposure as the new technology is deployed and as more public health-related data become available.
Also, in 1996, WHO established the International Electromagnetic Fields (EMF) Project.
The project looks into the health impact due to the exposure to electric and magnetic fields in the frequency range from 0 to 300 GHz and advises national authorities on EMF radiation protection.
Further, WHO advocates research into the possible long-term health impacts of all aspects of mobile telecommunications. The Organisation develops public information materials and promotes dialogue among scientists, governments, and the public to increase understanding around health and mobile communications.
Daily Gist of 'The Hindu', 'PIB', 'Indian Express' and Other Newspapers: 7 May, 2021
Claims regarding the linkage of 5G to the coronavirus or COVID-19
We can't ignore that 5G is the next generation of mobile networks that promises much faster speeds and connectivity. So how can it be linked with the spread of coronavirus?
There are several claims regarding it. But it is important to understand that the opposition to 5G networks has been there before the coronavirus pandemic. Various anti-5G and stop 5G groups are there on platforms like Facebook. Several oppositions claim that as 5G is more powerful then it will cause more harmful radiation to humans, 5G towers may cause cancer, and so on.
Various claims also state that satellites are being launched for 5G that will emit some more powerful radiation onto the Earth. Also, the 5G rollout does not need satellites.
There is no evidence that cellphone towers cause any kind of harm to the human body. And it has been seen that with the coronavirus spread new kinds of links are being made. On other platforms, conspiracy theorists argue by saying that 5G's radiation weakens the immune system so it helps in the spread of the coronavirus quickly. But, it can't be ignored that still, India doesn't have 5G and there are thousands of cases of coronavirus.
As per the tweet of the US singer Keri Hilson, the conspiracy theory angles to her 4.2 million followers, which claimed that once China's 5G system went live on November 1, 2019, the deaths started, and that it had nothing to do with the virus. Later, she deleted the tweet claiming the management asked her to do so, but the idea itself has stuck.
Till now there is no such kind of scientific evidence that links 5G to the coronavirus or any other kind of disease. 5G will also not weaken the immune system and also it does not cause cancer. In fact, one can draw parallels with this to the anti-vaccine movement, though that is considerably larger on social media platforms.
It is also said that the new pandemic presents an excellent opportunity to other platforms to exploit this false claim. The time is unprecedented with so little knowledge about the coronavirus and how it will continue to impact the world. Also, false theories are easy to accept rather than the harsh truth.
The discussion is still continued in our next article about 5G trial and some more facts. So stay tuned!
Source:who,indianexpress