5G UPSC: Relevance
GS 3: Achievements of Indians in science & technology; indigenization of technology and developing new technology.
5G in India: Context
Recently, the Prime Minister has inaugurated the country's first 5G testbed to enable startups and industry players to test and validate their products locally and reduce dependence on foreign facilities.
5G Testbed: Key points
The testbed has been set up at a cost of around ₹220 crore.
5G testbed is an important step for self-reliance in the direction of critical and modern technologies.
What is 5G testbed?
The 5G testbed has been developed as a multi-institute collaborative project by eight institutes led by IIT Madras.
Other institutes: IIT Delhi, IIT Hyderabad, IIT Bombay, IIT Kanpur, IISc Bangalore, Society for Applied Microwave Electronics Engineering & Research (SAMEER) and Centre of Excellence in Wireless Technology (CEWiT).
The testbed facility will be available at 5 different locations.
5G testbed importance: In the absence of a 5G testbed, startups and other industry players were required to go abroad to test and validate their products for installation in a 5G network.
6G in India
Apart from 5G testing facility, India is also targeting the rollout of a 6G telecom network, which will provide ultra-high-speed internet connectivity, by the end of the decade.
It will also boost growth in agriculture, health, education, infrastructure, and logistics.
Technologies like 5G and 6G are not just increasing internet speed but also the pace of development and creating jobs.
These technologies will bring positive change in the governance of the country, ease of living, and ease of doing business.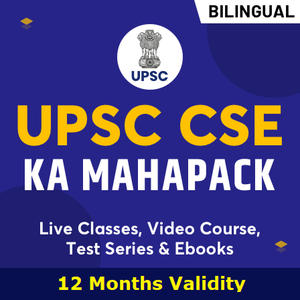 Evolution
1G

1G is the first generation of wireless cellular technology, which began in 1980s. 1G supports voice only calls.
The maximum speed of 1G technology is 2.4 Kbps.
Cell phones received their first major upgrade—from analog to digital communications—when their technology went from 1G to 2G.
2G introduced call and text encryption, besides data services such as SMS, picture messages, and MMS.
The maximum speed offered by 2G with General Packet Radio Service (GPRS) is 50 Kbps.
3G

The urge for faster data-transmission gave birth to 3G technology. Here, people could use their cell phones for video calling and mobile internet access.
The term "mobile broadband" was first applied in this technology.
The maximum speed of 3G is around 2 Mbps for non-moving devices and 384 Kbps for moving vehicles.
4G

Besides providing all the services like 3G, it also provides gaming services, video conferencing, 3D TV, HD mobile and other features that demand high speeds.
The max speed of a 4G network in a moving vehicle is 100 Mbps but the speed is 1 Gbps for low-mobility communication such as when the caller is standing or walking.
Read current affairs for UPSC