A Merger to Better Manage the Indian Railways- Relevance for UPSC Exam
GS Paper 2: Governance, Administration and Challenges- Government policies and interventions for development in various sectors and issues arising out of their design and implementation.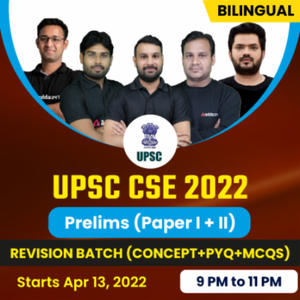 A Merger to Better Manage the Indian Railways
A recent Gazette notification regarding the creation of the Indian Railway Management Service (IRMS) marks a paradigm shift in the management of one of the world's largest rail networks.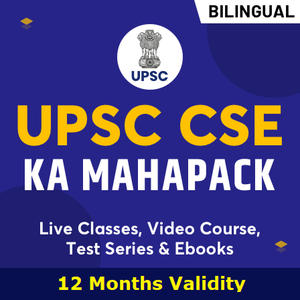 Indian Railway Management Service (IRMS)
Creating Indian Railway Management Service (IRMS): Eight out of 10 Group-A Indian Railway services have been merged to create the IRMS.
Eight Merged Services into IRMS:

Indian Railway Traffic Service (IRTS),
Indian Railway Personnel Service (IRPS),
Indian Railway Accounts Service (IRAS),
Indian Railway Service of Electrical Engineers (IRSEE),
Indian Railway Service of Signal Engineers (IRSS),
Indian Railway Service of Mechanical Engineers (IRSME),
Indian Railway Service of Civil Engineers (IRSE) and
Indian Railway Stores Service (IRSS).

Application and Conducting IRMS Exams: About four lakh applicants will apply for the IRMS through the Union Public Service Commission (UPSC).

UPSC is entrusted with conducting the recruitment exam for IRMS.

Key Advantages of IRMS

Removing Silos: A nearly 8,000 strong cadre of the erstwhile eight services is now merged into one-(IRMS).

Rationalizing Railways Bureaucracy: this restructuring also aims at rationalizing the top-heavy bureaucracy of the Indian Railways.
KAVACH System of Indian Railways
A Merger to Better Manage the Indian Railways- Way Forward
Training Existing Railway Officers: Even after the creation of IRMS, around 8000 existing railway officers will be serving in the organization for decades to come.

This highlights the importance of training of the existing cadre of officers as they will have to deliver on the ambitious Gati-Shakti projects.

Importance of Training: The Indian Railways will play a very crucial role in fulfilling India's aspiration of becoming a $5 trillion economy.

Prestigious railway projects such as a network of dedicated freight corridors, high-speed rail corridors, station re-development projects, the induction of Vande Bharat trains, etc. will play a significant role in this.
All this will require a massive revamp of the capacity-building ecosystem of the Indian Railways.

Revamping Training Modules for Newly Recruited IRMS Officers: The merger of services provides an opportunity to redesign the training for newly recruited IRMS officers to make them future-ready.

Initial training along with mid-career training programmes may be reoriented.
The focus should be to create capacity to manage the verticals of operations and business development, infrastructure development and maintenance, traction and rolling stock, and finance and human resource management.
The IRMS training needs to be a designed based on competencies required for different leadership roles.
Mission Karmayogi of the Government of India provides for competencies-based postings of officers.
The Integrated Government Online Training (iGOT) program of the Government of India will be instrumental in shaping the career progression of IRMS officers.
Conclusion
Young graduates who will be opting for the IRMS through the civil services examination should be aspirational and agile learners.
They have the opportunity not only to serve the country's lifeline but also to turbocharge the engine of the economy.
Bullet Trains: Does India Need Them?