Thar desert- Relevance for UPSC Exam
GS Paper 1: Physical Geography- Geographical features and their location.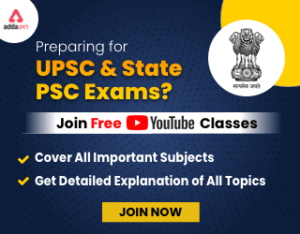 Thar desert- Context
Recently, in a major discovery, footprints of three species of dinosaurs have been found in the Thar desert in Rajasthan's Jaisalmer district.
The discovery proves the presence of the giant reptiles in the western part of the State (Thar Desert), which formed the seashore to the Tethys Ocean during the Mesozoic era.
The footprints belong to three species of dinosaurs–
Eubrontes cf. giganteus,
Eubrontes glenrosensis and
Grallator tenuis.
About Dinosaurs
The dinosaur species are considered to be of the theropod type, with the distinguishing features of hollow bones and feet with three digits.
All the three species found in the Thar Desert, belonging to the early Jurassic period, were carnivorous.
National Statistical Office (NSO)
Thar desert- Key Points
Location of Thar Desert: located partly in India (in western Rajasthan) and partly in Pakistan (in Punjab and Sindh provinces).

It derives its name from 'thul', (a general term for the region's sand ridges).
It forms a natural boundary along the border between India and Pakistan.

Thar desert is bordered by

Indus River plain to the west,
Punjab Plain to the north and northeast,
Aravalli Range to the southeast, and
Rann of Kachchh to the south.
USA-India Defense Technology & Trade Initiative
Thar desert- Key Features
Arid Region: it is also the Marusthali (dead land) as this region has an arid climate with low vegetation cover.

The Eastern part of the Marushthali is rocky, while its western part is covered by shifting sand dunes.

Soil: The surface of Thar Desert consists of aeolian (wind-deposited) sand that has accumulated over the past 1.8 million years.
Climate of Thar Desert: It has subtropical desert climate (due to continuous high pressure and subsidence at that latitude).
Saline Lakes: Several 'Playas' (saline lakes), also locally known as 'dhands', are scattered throughout the region.
Species diversity- Flora and Fauna

Flora: herbaceous plants like cactus, neem, khejri, acacia nilotica are found in the Thar region.
Fauna: Leopard, the Asiatic wild cat, the chousingha, the chinkara, the Bengal desert fox, the Blackbuck, and several species of reptiles are commonly found in this region.