Skill India Impact Bond: Relevance
GS 2: Issues relating to development and management of Social Sector/Services relating to Health, Education, Human Resources.
Skill India Impact Bond: Context
National Skill Development Corporation (NSDC) in collaboration with global partners including USAID, has launched the first-of-its-kind and the largest impact bond for skilling.
Mahatma Gandhi National Fellowship Phase-2
Skill India Impact Bond: Key points
The Skill India Impact Bond will support 50,000 young people in India over four years, 60 percent of whom will be women and girls.
The target group will be provided with skills and training and access to wage-employment in Covid-19 recovery sectors including retail, apparel, healthcare, and logistics.
The coalition has brought together a US$14.4 million fund to benefit 50,000 young people in India over four years.
The Skill Impact Bond (SIB) is also the first impact bond involving public, private partners and NSDC.
The stakeholders will work towards promoting effective interventions, supporting research and enhancing the impact of the skill development program.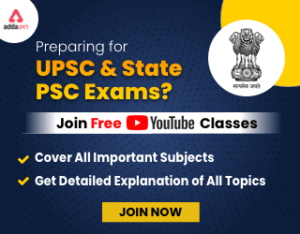 Skill India Impact Bond: Why needed?
Millions of Indians have lost their jobs during the Covid-19 pandemic.

Youth have been hit harder than adults in the immediate crisis and risk bearing higher longer-term economic and social costs.

The pandemic had a negative impact on women and employment.

In addition, India has the lowest female labour force participation in South Asia at 20.3% and current outcomes of skilling for them are highly inadequate.
Out of every 100 women enrolled in skilling programmes, only 10 stays in post-skilling jobs for 3 months or more.
What is an Impact Bond?
Impact bonds are innovative and results-based finance mechanism that leverage private sector capital and expertise, with a focus on achieving results.
It shifts the focus from inputs to performance and results.
Rather than a government or a donor financing a project upfront, private investors (risk investors) initially finance the initiative and are repaid by 'outcome funders', only if agreed-upon outcomes are achieved.
The outcomes to be measured are agreed upon at the outset and independently verified.
Comprehensive Handicraft Cluster Development Scheme
How Skill Impact Bond Works? Or Impact Bond Structure
The risk investor will commit an upfront of up to US $4Mn to fund service provider interventions.
Outcome funders will commit US$14.4Mn over 4 years.
Service Providers will deliver skilling interventions to improve employment outcomes.
Skilling outcomes will be measured by an independent evaluator.
Verified achievement of skilling outcomes that translate into employment triggers outcome payments to repay the risk investors.