Hunar Haat Scheme- Relevance for UPSC Exam
GS Paper 2: Governance, Administration and Challenges- Welfare schemes for vulnerable sections of the population by the Centre and States and the performance of these schemes.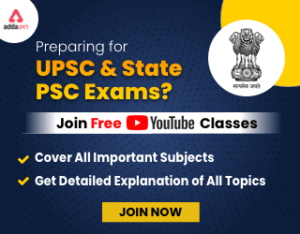 Hunar Haat Scheme- Context
Recently, the government informed that the next "Hunar Haat" will be organized in Rampur, Uttar Pradesh, from 16th to 25th October, 2021.
Hunar Haat Scheme- 2021
This year's Hunar Haat will be organized across the country as a part of series of 75 "Hunar Haat"

It will be organized under "Azadi Ka Amrit Mahotsav" to celebrate 75 years of India's Independence.

Artisans and craftsmen from more than 30 States and Union Territories will participate and bring their indigenous exquisite handmade products for sale and display at the "Hunar Haat".
"Vishwakarma Vatika": It will be organized across the country where artisans and craftsmen will display live, how these traditional indigenous products are made.
Theme: besides "Vocal for Local", the upcoming "Hunar Haat" will also be based on the theme of "Best from Waste".

Exquisite products made from used and discarded items in households such as plastic, paper, ply, wood, glass, ceramic, etc. will be available in the "Hunar Haat".
Hunar Haat Scheme- Key Points
About Hunar Haat: Hunar Haat is an event organized in different parts of the country for the exhibition of handicrafts and traditional products made by artisans from minority communities.
Parent Ministry: Hunar Haats are organized by the Ministry of Minority Affairs under USTTAD (Upgrading the Skills & Training in Traditional Arts/Crafts for Development) scheme.
Key Objectives:

To provide market exposure and employment opportunities to artisans, craftsmen and traditional culinary experts.
To promote skill development of craftsmen, weavers and artisans who are already engaged in the traditional ancestral work.
Dismantling of the Ordnance Factory Board (OFB)
Hunar Haat Scheme- Associated Benefits
Hunar Haat has become a "credible platform" to strengthen the initiative of "Swadeshi-Swavlamban" and "Vocal for Local".
Hunar Haat also helps in providing market to indigenous products of traditional artisans and craftsmen.
During the last about 7 years, more than 5 lakh 50 thousand artisans, craftsmen and people associated with them have been provided employment and employment opportunities through "Hunar Haat".