Shanghai Cooperation Organisation UPSC: Relevance
GS 3: Bilateral, regional and global groupings and agreements involving India and/or affecting India's interests.
SCO RATS: Context
Recently, India hosted the three-day meeting under the framework of the SCO's Regional Anti-Terrorist Structure (RATS) where the Shanghai Cooperation Organisation (SCO) member nations deliberated on boosting cooperation in combating various regional security challenges.
SCO RATS India: Key points
A major focus of the discussions was to be on the situation in Afghanistan, especially in dealing with the threat from terror groups active in the Taliban-ruled country.
It is the first such event in India since Russia's invasion of Ukraine and China's transgressions at the Line of Actual Control (LAC).
The member countries have agreed to member countries will send security force personnel for joint anti-terror exercises expected to be held at the NSG facility in Manesar.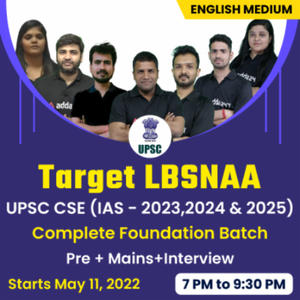 Shanghai Cooperation Organisation: India and Pakistan
India and Pakistan have close to no bilateral engagement, both countries make a point of attending the 9-nation SCO meetings.
Last year, India had sent a delegation to Pakistan to take part in last year's edition of the SCO-RATS exercises.
Now, all eyes will be on 2023, when India is due to host the SCO summit, which could see leaders of Pakistan and China participate, despite the tensions in bilateral ties.
What is SCO?
The SCO is an economic and security grouping and has emerged as one of the largest transregional international organisations.
The member-states of SCO are Russia, China, India, Pakistan, Kyrgyz Republic, Kazakhstan, Tajikistan and Uzbekistan.
What is SCO-RATS?
The Agreement on the Regional Anti-Terrorist Structure (RATS) as a permanent SCO body was signed during a meeting of the Council of Heads of SCO Member States in 2002, in St. Petersburg, Russia.
RATS platform provides a mechanism for interaction between the border services of the competent authorities of the SCO member states to address a separate area of ensuring the security of the SCO member states from transnational crimes associated with terrorism, such as illegal migration and trafficking of drugs, weapons, explosives, etc.
India assumed chairmanship of the Council of Regional Anti-Terrorist Structure of SCO (RATS SCO) on October 28 last year for a period of one year.
India has shown keen interest in deepening its security-related cooperation with the SCO and its Regional Anti-Terrorism Structure, which specifically deals with issues relating to security and defence.
Read current affairs for UPSC