Relevance
GS Paper 3: Environment: Conservation, environmental pollution, and degradation.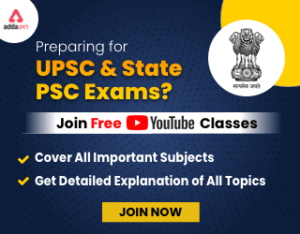 Get free video for UPSC CSE preparation and make your dream of becoming an IAS/IPS/IRS a reality
Context
Recently, an expert study on the Sambhar lake's ecology found that the Sambhar Lake is shrinking with degradation of soil and water quality.
The study also found that there is a decline in the population of migratory birds in Sambhar Lake.
The research team has recommended urgent action to restore the Sambhar lake's ecosystem for protecting the birds and biodiversity as well as the salt production.
About Sambhar Lake
Location: Sambhar Lake is situated 80 km south-west of Jaipur, Rajasthan.
Sambhar Lake is the country's largest inland saline water body which attracts thousands of migratory birds every year.

It represents the depression of the Aravalli Range.

The water source of Sambhar Lake: It receives water from six rivers, namely Samaod, Khari, Mantha, Khandela, Medtha, and Roopangarh.
Economic Importance of Sambhar Lake: It is the source of most of Rajasthan's salt production. It produces 196,000 tonnes of clean salt every year.
List of Ramsar Wetland Sites in India
Biodiversity of Sambhar Lake
Ecological Importance of Sambhar Lake: It has been designated as a Ramsar site (recognized wetland of international importance).

It is an important wintering area for flamingos and other birds that migrate from northern Asia.

Vegetation around Sambhar Lake: The vegetation present in the catchment area is mostly xerophytic type (plants adapted for growth under dry conditions.
Fauna Diversity in Sambhar Lake: commonly sighted birds at Sambhar Lake include Flamingoes, pelicans, and waterfowls.

In 2019, almost 22,000 migratory birds died at the Lake due to avian botulism
The Indian Veterinary Research Institute (IVRI), Uttar Pradesh confirmed avian botulism as the reason for the mass mortality of birds, at Sambhar Lake in Rajasthan.
Wetland Ecosystem: Importance, Concerns and Conservation Measure
Additional Information
Avian botulism: Avian botulism is a neuro-muscular illness caused by Botulinum (natural toxin) that is produced by a bacteria called Clostridium botulinum.

Source of this Bacteria: commonly found in the soil, rivers, and seawater. It affects both humans and animals.
It affects the nervous system of birds, leading to paralysis in their legs and wings.