Relevance
GS 2: Government policies and interventions for development in various sectors and issues arising out of their design and implementation.
Context
Tamil Nadu has been protesting against Karnataka's move to build a reservoir on the Kaveri River at Mekedatu.
Karnataka Government, however, asserted that there would not be any compromise on the Mekedatu project and the state has already sent Detailed Project Report (DPR) regarding the same to the Union Jal Ministry and expects the project to be approved soon.
About the Project
Mekedatu is a deep gorge situated at the confluence of the rivers Cauvery and Arkavathi, about 100 km from Bengaluru, in Karnataka's Ramanagara district.
In 2013, then Karnataka Government announced the construction of a multi-purpose balancing reservoir project over the Mekedatu.
The objective was to alleviate the drinking water problems of Bengaluru and Ramanagara district.
It is also expected to generate hydro-electricity to meet the power needs of the state.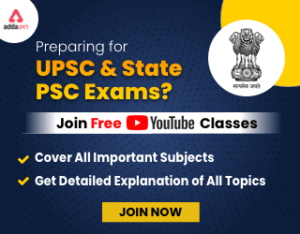 Get free video for UPSC CSE preparation and make your dream of becoming an IAS/IPS/IRS a reality
Why is Tamil Nadu protesting?
Tamil Nadu asserts that

the project is in violation of the final award of the Cauvery Water Disputes Tribunal.
the project will affect the natural flow of the river Cauvery considerably and will severely affect the irrigation in Tamil Nadu.
The project is against the principles of federalism as no upper riparian state (in this case Karnataka) can unilaterally interfere with the natural flow of an inter-state river without the consent and concurrence of the lower riparian state (in this case Tamil Nadu).
Award by the tribunal and the Supreme Court
The tribunal, set up in 1990, gave its final award in 2007.
It granted

419 tmc ft (thousand million cubic feet) of water to Tamil Nadu
270 tmc ft to Karnataka
30 tmc ft to Kerala
7 tmc ft to Puducherry.

The tribunal ordered that during rain deficient years, the allocation for all the states would stand reduced.
However, both Tamil Nadu and Karnataka expressed unwillingness to accept the award and there were protests and violence in both states over water-sharing.
Supreme Court then took up the matter and, in a 2018 judgment, it apportioned 14.75 tmc ft from Tamil Nadu's earlier share to Karnataka.
Way forward
The Union Government stated that the project required the approval of the Cauvery Water Management Authority's (CWMA). This provision was reasserted by the Supreme Court when it stated that acceptance of CWMA would be a prerequisite for consideration of the DPR by the Jal Shakti Ministry.
The DPR sent by Karnataka was tabled in the CWMA several times, but could not be approved due to a lack of consensus among the states.
Also, since the project was proposed across an inter-state river, it required approval of lower riparian state(s) as per the Interstate Water Dispute Act.