Relevance
GS 3: Conservation, environmental pollution and degradation
Context
The International Union for Conservation of Nature (IUCN) and the French government have agreed to hold the IUCN World Conservation Congress 2020 from 3 to 11 September 2021 in Marseille.
About the Congress
The IUCN World Conservation Congress is where the world comes together to set priorities and drive conservation and sustainable development action.
IUCN's 1400+ government, civil society and indigenous peoples' member organisations vote on major issues, action which guides humanity's relationship with our planet for the decades ahead.
IUCN's unique and inclusive membership gives the Congress a powerful mandate as it is not solely government or non-government, but both together.
IUCN World Conservation Congress theme include Landscapes; Freshwater; Oceans; Climate change; Rights and governance; Economic and financial systems and Knowledge, innovation and technology.
IUCN Members will elect a new Council for 2020-24 i.e.,  for World Conservation Congress 2024.
Behler Turtle Conservation Award
IUCN Red List
The IUCN Red List is a critical indicator of the health of the world's biodiversity.
In the recently released data given by IUCN in the World Conservation Congress, it was flagged that around 900 species have officially become extinct.
Moreover, 30% of the total species that it assessed face the threat of extinction.
Around 80 species are extinct in the wild, and more than 8,400 are critically endangered.
It also showed that 37 per cent of the world's shark and ray species were threatened with extinction.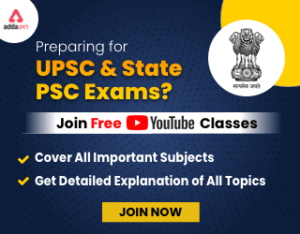 Positive news from fisheries
Four of the seven most commercially fished tuna species have shown signs of recovery. Those are:

The Atlantic bluefin tuna (Thunnus thynnus)—moved from endangered to least concern.
The Southern bluefin tuna (Thunnus maccoyii)—moved from critically endangered to endangered.
The albacore (Thunnus alalunga)—moved from near threatened to least concern.
The yellowfin tunas (Thunnus albacares)—moved from near threatened to least concern.
Komoda Dragon
The world's largest living lizard, the Komodo dragon (Varanus komodoensis), has been moved from vulnerable to endangered.
It is endemic to Indonesia and occurs only in the World Heritage-listed Komodo National Park and neighbouring Flores.
Rising global temperature and subsequent sea levels are expected to reduce the Komodo dragon's suitable habitat by 30% in the next 45 years.
Also, Komodo dragons living outside protected areas in Flores are threatened by significant habitat loss due to ongoing human activities.