Fostering Effective Energy Transition: Relevance
GS 3: Conservation, environmental pollution and degradation, environmental impact assessment.
World Economic Forum in news: Context
Recently, World Economic Forum has released a new report titled Fostering Effective Energy Transition 2022 to provide perspective on the current challenges and recommendations on how to navigate the transition through a turbulent macroeconomic and geopolitical environment.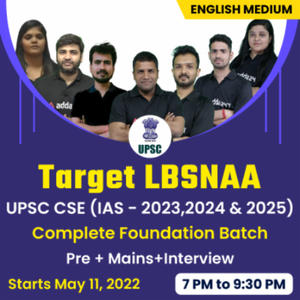 Fostering Effective Energy Transition: Key points
Current energy market volatility and security constraints provide an opportunity to fasten the transition by increasing clean energy investments and transforming consumers' energy consumption habits.
Industrial activity generates more than 30% of anthropogenic emissions, yet many industries face considerable challenges to decarbonize.
It is essential to make the energy transition robust as the window of opportunity to prevent the worst consequences of climate change is closing fast.
The energy transition is not keeping pace with the growing climate urgency, and recent compounded disruptions have made the transition even more difficult.
The lack of access to an affordable energy supply has emerged as a key threat to a just transition.
Fostering Effective Energy Transition: Key recommendations
The diversification of the energy mix with a range of low-carbon energy sources can help strengthen energy security.
A holistic approach is needed that delivers concurrently on the three transition imperatives – energy affordability, availability, and sustainability – at an accelerated pace.
Actions are necessary to protect the most vulnerable through appropriate support measures, in a way that incentivizes efficient consumption.
Moreover, behavioural interventions and fourth industrial revolution technologies can help both households and businesses.
Diversifying the ecosystem of import partners in the short-term and diversifying the portfolio of domestic energy with low-carbon alternatives in the long-term can yield significant benefits.
Supply-side interventions will need to be augmented with demand-side efficiencies.
Read current affairs for UPSC