COP 26 Takeaways: Relevance
GS 3: Bilateral, regional and global groupings and agreements involving India and/or affecting India's interests.
Have you cleared UPSC CSE Prelims 2021? Register Here for Free Study Material
COP 26 Takeaways: Context
Recently, COP 26 was held at Glaslow, UK where countries have pledged commitments to decrease carbon footprint in the world.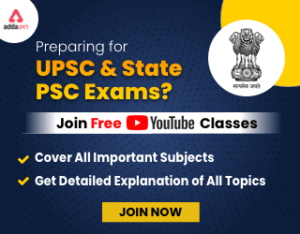 COP26 Summit 2021: Key points
CoP26 aims to keep alive a receding target of capping global warming at 1.5 degrees Celsius above pre-industrial levels to avert damages from the intensified heatwaves, droughts, storms, floods and coastal damage that climate change is already causing.
Slashing methane emission
Leaders have pledged to stop deforestation by the end of the decade and slash emissions of the potent greenhouse gas methane to help slow climate change.
Nearly 90 countries have joined a S.-and EU-led effort to slash emissions of methane 30% by 2030 from 2020 levels.
The Global Methane Pledge, first announced in September, now covers emissions from two-thirds of the global economy
Non-signatory includes China, Russia and India while Australia have decided not to back the pledge.
India's Expectations from COP-26
Why methane?
Methane is more short-lived in the atmosphere than carbon dioxide but it is 80 times more potent in warming the earth.
Methane is estimated to have accounted for 30% of global warming since pre-industrial times, so cutting methane emission is one of the most effective ways of slowing climate change.
A Climate Dividend- India at the COP26 of the UNFCCC
Saving forests
More than 100 national leaders pledged to halt and reverse deforestation and land degradation by the end of the decade, underpinned by $19 billion in public and private funds to invest in protecting and restoring forests.
The agreement expands a commitment made by 40 countries as part of the 2014 New York Declaration of Forests.
Under the agreement, 12 countries pledged to provide $12billion of public funding between 2021 and 2025 for developing countries to restore degraded land and tackle wildfires.
Private sector investors have also pledged to stop investing in activities linked to deforestation such as cattle, palm oil and soybean farming and pulp production.
Brazil, which has cleared vast swathes of the Amazon rainforest, did make a new commitment on Monday to cut its greenhouse gas emissions by 50% by 2030, compared with a previous pledge of 43%.
UN Glasgow Climate Change Conference (COP 26)
Why forests
WRI's Global Forest Watch revealed that in 2020, the world lost 258,000 sq km of forest — an area larger than the United Kingdom.
WWF estimates that 27 football fields of forest are lost every minute.
COP 26 key takeaways From india: Read from here