China's New Border Law: Relevance
GS 2: Effect of policies and politics of developed and developing countries on India's interests, Indian diaspora.
China's New Border Law: Context
Recently, Chinese legislature has passed a new law that calls on the state and military to safeguard territory and "combat any acts" that undermine China's territorial claims.
China's New Border Law: Key points
The law was first proposed in March 2021, a year after Indian army and Chinese PLA (People's Liberation Army) carried multiple transgressions and mobilised their division in forward areas.
India's Trade with China in 2021 is set to cross the $100-billion mark
About the China border law
It calls on the state to

take measures to strengthen border defence,
support economic and social development as well as opening-up in border areas,
improve public services and infrastructure in such areas,
encourage and support people's life and work there, and
promote coordination between border defence and social, economic development in border areas.

The law states that if the personnel illegally crossing the border are members of the armed forces, they shall be dealt with by the relevant military agencies.
The law states that the state shall set up boundary markers to mark land borders on the spot, which will be the responsibility of Ministry of foreign affairs and state council.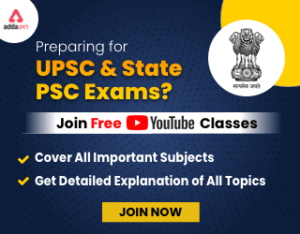 China's New Border Law: Significance
The China border law is directly targeted at countries that share a border with China and has direct implications for India's ongoing tensions along the Line of Actual Control (LAC).
The new law will legitimise some of China's recent actions in disputed territories with both India and Bhutan.
It does not necessarily change how border security is handled, but it reflects China's growing confidence in its capability to manage China border areas.
China's first rail road link to Indian Ocean
China's New Border Law: Concerns
China has unresolved border disputes with India and Bhutan.
It will formalise actions like PLA's massing of troops in forward areas along the India border, multiple transgressions across the LAC, and the construction of new "frontier villages" along the border with Bhutan.
The move to assign the border affairs to State Council is largely symbolic because the council follows the will of the Communist Party.
The formalisation of Chinese actions might further increase Chinese border adventurism along its border areas.
FAQ
What is India-China border name?
Line of Actual Control