Relevance
GS 3: Awareness in the fields of biotechnology.
Context
Union Ayush Minister Shri Sarbananda Sonowal visited All India Institute of Ayurveda (AIIA) and assured all help to establish the first Bio-Bank of the world in Ayurveda at AIIA.
Key points
He also inaugurated Multi-Purpose Yoga Hall & Mini Auditorium.
He assured full-fledged support for further development of the Institute to make it world's best Ayurveda Institute.
At the Blood Bank, he advised to further deepen research on auto immune diseases and Leukaemia.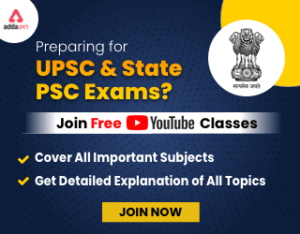 Get free video for UPSC CSE preparation and make your dream of becoming an IAS/IPS/IRS a reality
What is a bio bank?
A biobank is a collection of biological samples (such as blood) and contains other health information.
It can be used to understand molecular pathways and to improve the diagnosis, prognosis, and treatment of various diseases.
5G Technology: Everything You Need to Know
National Heart Failure Biobank
The first National Heart Failure Biobank (NHFB) in the country was inaugurated at the Sree Chitra Tirunal Institute for Medical Sciences and Technology (SCTIMST).

The storage facilities include -20, -80-degree mechanical freezers and a liquid nitrogen storage system which can store bio-samples at -140 degrees perpetually for years. Currently, there are facilities to store nearly 25000 bio-samples.
It would benefit the heart failure patients
The biobank will provide insights into heart diseases and heart failure among Indian children and adults, which are very different from that seen in the West.
The increase in the observed prevalence of long-COVID symptoms and post-COVID heart failure calls for long-COVID clinics to collect patient data and biospecimens that can be biobank for future research.
Through the NHFB, researchers can get access to well-annotated biological specimens linked to clinical data while maintaining appropriate standards of quality and security.
The samples are collected after informed consent from patients who are willing to donate specimens.