Context
Preparation for the celebration of Independence Day at the Red Fort is at its peak on the eve of 15nth August 2021.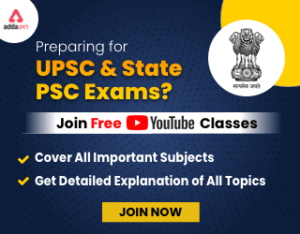 Get free video for UPSC CSE preparation and make your dream of becoming an IAS/IPS/IRS a reality
Key points about Red Fort
Built by: The Mughal emperor, Shah Jahan laid the foundation stone of the Red Fort in 1618 and held its inauguration in 1647.
Architecture: Red fort is the fusion of the Timurids and the Persians architectural styles. Ustad Ahmad Lahauri was the architect of the Red Fort.

Indo-Islamic and Mughal architectural styles are present in the Red Fort Complex.

It is on the list of UNESCO World Heritage sites. It is situated on the Banks of River Yamuna.
Features:

With a circumference of almost one and a half miles, the fort is an irregular octagon and has two entrances, the Lahore and Delhi Gates.
Diwan-e-Aam: is the Red Fort's Hall of public audience. The Mughal emperors would hold court here and meet dignitaries and foreign emissaries. Italian Pietra-dura work is also visible behind the flatform.
Diwan-e-Khas: was the hall of private audience. It is a pavilion of white marble supported by intricately carved pillars. Diwan-e-Khas once housed the famous Peacock Throne.
Peacock Throne was plundered by Nadir Shah in 1739.
Called Stream of Paradise: due to its gardens and a water channel.

Red Fort and Independence Day tradition:

In order to reclaim the Red Fort (symbol of British Power and might), the first Prime Minister of India, Pandit Jawahar Lal Nehru hoisted the Indian Flag on the ramparts of the Red Fort.
This happened the very next day of August 15, 1947, when It was hoisted on the India Gate.
This was to then become India's lasting Independence Day tradition.
Also, read- Agalega Island of Mauritius