Atal Innovation Mission UPSC: Relevance
GS 2: Government policies and interventions for development in various sectors and issues arising out of their design and implementation.
Atal Innovation Mission: Context
Recently, the cabinet has approved the extension of Atal Innovation Mission till March 2023.
Atal Innovation Mission: Key points
The AIM shall work on its intended target of creating an innovation culture and entrepreneurial ecosystem in the country.
The total budgetary expenditure that will be incurred is more than Rs.2000 crores.
AIM 2.0 Targets
Establishing 10000 Atal Tinkering Labs (ATLs),
Establishing 101 Atal Incubation Centers (AICs),
Establishing 50 Atal Community Innovation Centers (ACICs) and
Supporting 200 startups via the Atal New India Challenges.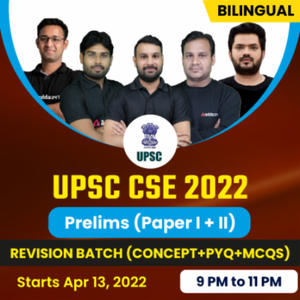 What is Atal Innovation Mission?
Atal Innovation Mission has been set up under the NITI Aayog, in accordance with the Finance Minister's declaration in the 2015 Budget Speech.
Atal Innovation Mission is a flagship initiative of Government of India to create and promote a culture of innovation and entrepreneurship across the length and breadth of our country.
AIM objectives: The objectives of the AIM are to create and promote an ecosystem of innovation and entrepreneurship across the country via interventions at school, university, research institutions, MSME and industry levels.
The AIM has focused on both infrastructure creation and institution building.
AIM and innovation
Over the past years, the AIM has worked to provide an institutional mechanism to integrate innovation activities across the country.
Through its programmes, it has brought innovation to lakhs of school children.
The AIM supported startups have raised 2000+ Crores from the government and private equity investors and have created several thousand jobs.
The AIM has also executed several innovation challenges on topics of national interest.
Together, the programmes of AIM cover 34 states and Union Territories with the goal of leveraging India's demographic dividend by inspiring greater participation in the innovation ecosystem.
AIM international projects
The AIM has created bilateral relations with various international agencies for building synergistic collaboration on innovation and entrepreneurship such as the AIM – SIRIUS Student Innovation exchange program with Russia, AIM – ICDK (Innovation Centre Denmark) Water Challenge with Denmark, and IACE (India Australian Circular Economy Hackathon) with Australia.
The AIMs played a pivotal role in the success of InSpreneur, an Innovation Startup Summit hosted between India and Singapore.
The AIM partnered with the Ministry of Defence to set up the Defence Innovation Organization which is fostering innovation as well as procurement in the defense sector.
AIM sub-schemes
Atal Tinkering Labs (ATLs)
ATL is a state-of-the-art space established in a school with a goal to foster curiosity and innovation in young minds, between grade 6th to 12th across the country through 21st century tools and technologies.
The technology includes Internet of Things, 3D printing, rapid prototyping tools, robotics, miniaturized electronics, do-it-yourself kits and many more.
The aim is to stimulate a problem-solving innovative mindset within the children of the ATL and nearby communities.
Atal Incubation Centers (AICs)
AIM has been establishing world class incubators called Atal Incubation Centres (AICs) at universities to create an ever-evolving ecosystem of start-ups and entrepreneurs.
These Centres aim to foster and support world class innovation, dynamic entrepreneurs who want to build scalable and sustainable enterprises.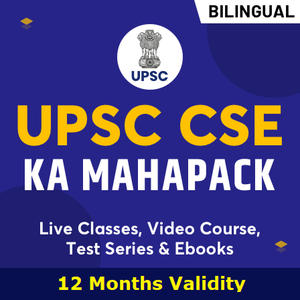 Atal Community Innovation Centers (ACICs)
AIM is setting up Atal Community Innovation Centres with a unique partnership driven model to promote the benefits of technology led innovation to the unserved/underserved regions of India including Tier 2, Tier 3 cities, aspirational districts, tribal, hilly and coastal areas.
Atal New India Challenges
AIM has launched over 24 Atal New India Challenges to create product and service innovations having national socio-economic impact.
ARISE ANIC challenges
To promote innovation in a phased manner in the MSME/Startup sector, AIM has launched 15 ARISE-ANIC challenges along with partner Ministries.
Mentor of Change
To enable all the initiatives to succeed AIM has launched one of the largest mentor engagement and management program "Mentor India – The Mentors of Change".
Read current affairs for UPSC