Ahom Revolt (1828)- Relevance for UPSC Exam
GS Paper 1: Modern Indian History- The Freedom Struggle – its various stages and important contributors /contributions from different parts of the country.

Ahom Revolt (1828)
Ahom's Revolt of 1828 was the consequence of the First Anglo Burmese War (124-26). Ahom Vidroh took place in the Assam Region of the British Empire.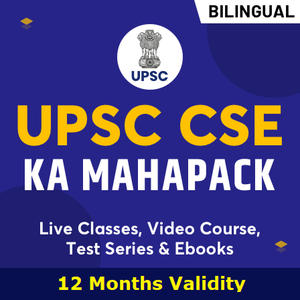 Causes of Ahom Revolt (1828)
First Anglo-Burma war (1824-26): Britishers promised to leave the Ahom territories after the end of the first Anglo-Burma war.

Instead, they tried annexing the Ahom territories under British Empire, angering the Ahom tribe against British empire and leading to Ahom Revolt of 1828.

Ahom revolt was organized by the Ahom prince Gomdhar Konwar with the support of his countrymen like Dhanjay Borgohain and Jairam Khargharia Phukan.
Leaders of Ahom Revolt (1828)
Ahom revolt took place under the leadership of Ahom prince Gomdhar Konwar who tried to establish the ancient Ahom monarchy and evict the British.
Other important leaders of the Ahom Revolt include- Dhanjay Borgohain and Jairam Khargharia Phukan.
About Ahom Revolt (1828)
Installation of a New King: A meeting was organized at a place named Jorhat where the rebels formally installed Gomdhar Konwar as king of Ahom Dynasty in 1828.
Preparation for the Ahom Revolt: Gomdhar Konwar planned to seize the British stronghold at Rangpur. For which he needed soldiers.

For this reason, Gomdhar Konwar began recruiting soldiers and amassing weapons and also instructed his forces to stop paying British taxes.

Day of Revolt: Ahom rebels under the leadership of Gomdhar Konwar began advancing towards Rangpur in November 1828 to attack and seize the British Stronghold in Rangpur.
Failure of Ahom Revolt: The British learned about the plans of the Ahom rebels and caught and attacked them off guard at Mariani.

Many of the insurgents of the Ahom Revolt surrendered, while others escaped.
List of Peasant Movements in India
Outcome of Ahom Revolt (1828)
Fate of Gomdhar Konwar: After the failure of Ahom Revolt, Gomdhar and his friends took refuge in Naga Hills. Later, he surrendered and others were detained.

They were all tried by Britishers who convicted them of treason and condemned them to death.
However, as a conciliatory gesture, the British East India Company reduced his sentence to seven years in exile.

Conciliatory Approach: Later, the British EIC opted to pursue a conciliatory approach. It gave up Upper Assam to Maharaja Purandar Singh Narendra. Hence, restoring a portion of the Ahom kingdom to the Assamese ruler.
List of All Agricultural Revolutions in India